Artist, Paloma Ford is known for her strong image, sultry voice, and powerful presence in the world of music. Not only is she talented as a creative artist, but Ford also stands for empowerment and advancement for women in the world of entertainment. She's recently made her mark as an independent artist so naturally, we had to speak with her to get all the details on what she's been up to and the inspiration behind her recently released single, "Rain."
When did you know music was something you wanted to pursue as a career? 
Music has always been a passion of mine. All my best memories involve music from listening to Sade with my dad to covering my walls with Tupac and Aaliyah posters. I really can't remember a time where I wanted to pursue anything else. 
Tell us about your experience walking in New York Fashion Week. Has fashion been something that has always interested you?
My experience at NYFW was amazing. After music fashion is my second love. It's been a dream of mine to walk since I was little and watched people like Kate Moss and Naomi Campbell on the runway. So walking in slashedbytia's debut collection and attending shows like Kim Shui and LaQuan Smith was a dream come true. Being able to watch the upcoming designers and get a first-hand look at emerging trends in the industry is always a great experience.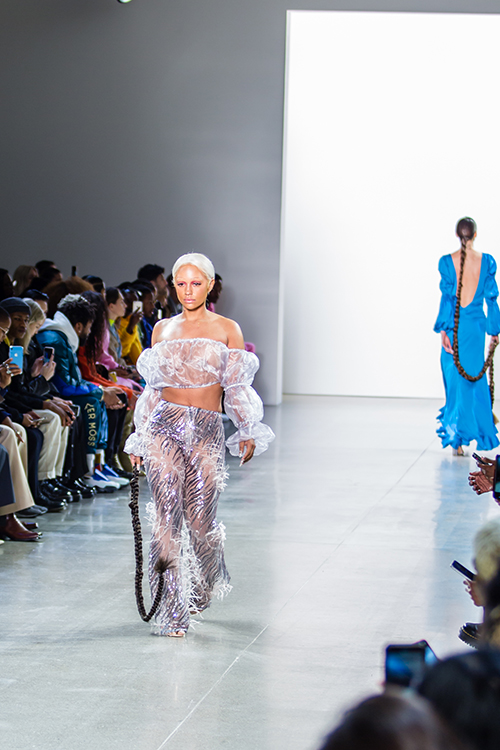 Tell us about your single "Rain" and what can fans expect from your forthcoming projecT, X Tapes? 
Rain is the beginning of the story on X Tapes. To really express a story of heartbreak you have to start at the beginning; when I was in that honeymoon phase and every emotion was on a high. My goal for Rain was to capture that sentiment vocally and visually to open the door for the rest of the story. The rest of the tape shows my experience of falling out of love and getting over that individual. I think a lot of people will relate to the story and I'm really looking forward to my fans finally have a new body of work from me.
What are 5 songs you would include in a breakup mixtape to an ex? 
Now, that's some question… I would include Jhene Aiko's "None of Your Concern", Lil Baby's "Emotionally Scarred," H.E.R.'s "Could've Been," Future's "Neva Missa Lost" and, of course, Lauryn Hill's "Ex-Factor."
What advice would you give women who are trying to pursue a career in music independently? 
Learn as much as you can about your craft so you can be self-sufficient and express your artistry freely. That goes for the artistic aspect and the business side as well—you want to have as much knowledge as possible on all the ways your music is handled to hold accountability to those around you. Also, you have to surround yourself with people you trust and share your vision. Most of all, believe in your self.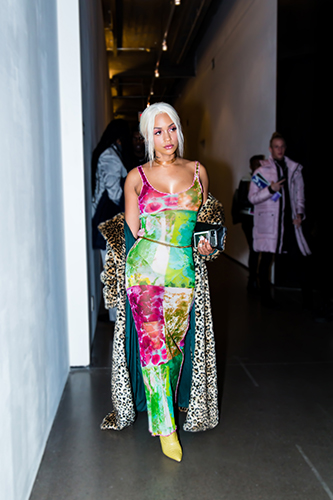 For more on Paloma Ford, follow her on Facebook, Instagram, Twitter, & YouTube.