Deedria Chauntee is an educator, producer, television personality, motivational speaker, visionary and more. This multi-faceted Atlanta-based entrepreneur crosses state lines spreading inspiration through a purposefully driven operation.
Can you tell us more about Pastor Deedria Chauntee?
First and foremost, Deedria Chauntee is a lover of GOD and All GOD's People. She is a mother, a daughter, a sister, a friend, a Pastor, an educator, and a lifelong student.
Can you tell us a bit about your journey and successfully seeking your divine purpose?
As an only child, I spent so much time alone that I found GOD very early in life. GOD became the homie when I was lonely when I needed to talk about decisions though I found peace and comfort my big homie, GOD! I was always active in my youth department at Mount Olive Baptist Church in Richmond Virginia My self-assigned GODparents Odell and Pearlie Williams made sure I was active in everything. 
I was a part of the church finance department counting change at age 10. I sang in the youth choir and quickly realized I was tone-deaf. However, what separated me from most was my special relationship with the big HOMIE GOD. So, I began praying and ministering on youth Sundays at the age of 15.
Life occurred and I made my fair share of mistakes and experienced my fair share of my trials, but through prayer and the word, I always found peace and Purpose. I realized I am happiest when I am empowering and inspiring others to their next level spiritually, naturally, and financially.
What motivated you to get into the beauty industry?
Like most young people I was looking for a job. The one place I loved was getting my hair done… My stylist asked me to help out one day while I was getting my hair done and I did so well she offered me the opportunity to come back every weekend. So, at 13, I was a shampoo assistant, by 15 I was a skilled braider, and by 17 when I graduated high school, and became an entrepreneur.
Have you always had a passion for the beauty industry and where do you see yourself taking your current legacy?
I have always had a passion for people. The beauty industry gave me access to so many amazing people and quenched my thirst for making people smile. Since I founded CEI HAIR Schools in 2009 I have been able to touch so many more people than I was ever able to behind the chair. CEI Hair Schools is a nonprofit educational institution that provides debt-free licensure training to deserving students. I plan on franchising the school and our business model to at least 10 states over the next five years.
As a Pastor, how did you know you were led to come into the ministry and become a Pastor at the GEM Project Church? 
I had been a licensed minister for many years, and I began Pastoring out of a yearning to better serve GOD's People. A Pastor is a shepherd that tends to the needs of the people while preparing them for their purpose. As an educator, you do pretty much the same thing. I was Pastoring people years before I was installed as the Pastor of the GEM Church.
The GEM Church was birthed to provide a safe welcoming place where people could learn who they are in GOD, could be free to worship GOD in freedom and liberty free of judgment and traditions that have more to do with power than worship. Once someone knows who they are and whose they are they can better grasp their value and identify their PURPOSE.
How do you balance your pastoral life and entrepreneurial life, do you feel they clash, or blend? 
They blend effortlessly. Now balancing the two… Whew now that is a challenge, I find that the pastor in me never turns off. The entrepreneurial part of me does not turn off either. I always see ways to help people win in business and in life… so, they go hand in hand.
I'm so grateful for an amazing team that helps me keep it all together. My advice to anyone is to get you a team. We have a great team in Bahja Askew who manages our nonprofit, the school, and the church. Mr. Melvin Pitts serves as the Operations Manager for the school and Ms. Joycelyn Kelly- Gray serves as the secretary of the GEM Church. My husband to be Mr. Jaye Meggs serves as our chief of staff and brings everything together. Teams are essential to diversify any brand. No man or woman is an Island.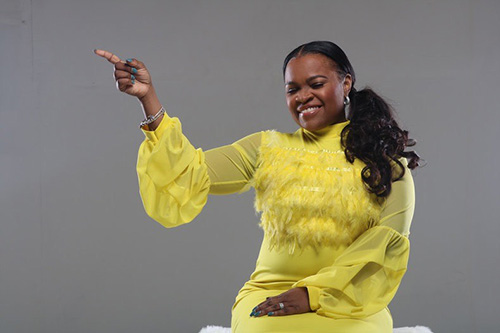 This September, you will be joining a Women's Conference as the host, which will be touching on a grant writing session. Can you tell us more about that?
Grants are an amazing way to jumpstart your business with other people's resources and overflow. Since I founded CEI in 2009 I have received over 2 million dollars in grants and funding. I want to teach future entrepreneurs how to align themselves to receive grant funding.
We are planning an Essence of a WOMAN conference in September that will feature grant training and business development as well as a self-development seminar.
With your experience in the beauty industry, as a television personality, entrepreneur, and Pastor, can you explain a bit about how you desire to empower and educate others? 
I desire to empower and educate people to greatness through mentorship, sponsorship, transparency, and unconditional love.
This generation connects with leaders that are not judgmental and can love them where they are. I want people to see that "Life for me ain't been no crystal stair., and if I can make it anyone can. 
I want people to realize that GOD's love is unconditional and GOD" s gifting without repentance. It's not about what you did, who you did, or who you are doing. It's about his unconditional love and acceptance.
For someone interested in following or learning more regarding the path you've taken to your divine purpose, what advice would you be able to provide to them?
Stay true to who you are destined to become. Stunt past the naysayers. Focus more on your future than your PAST!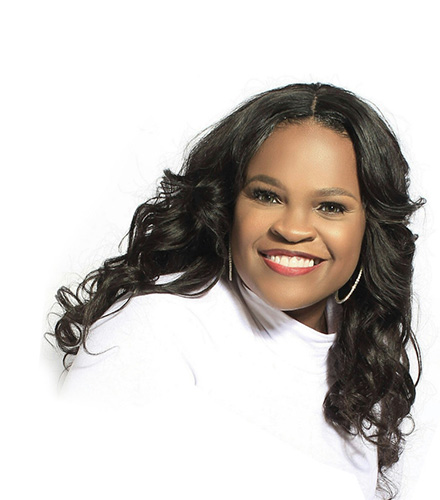 Aside from the conference, are there any other appearances scheduled that you are able to discuss?
As the Lead Pastor of THE GEM CHURCH of Atlanta we hold weekly services on Sundays at 2 PM. Our play Daddy's HOME but My Husband AINT! Will be starting our 10-city tour in Mid-September.
How can people connect with you and everything you have going on?
I can be found @pastordeedriachauntee on all platforms.
All images by @azustudios