Lead Pastor of Celebration Church in Jacksonville, Florida – Tim Timberlake is not only a cultural thought leader but also a man inspiring people around the world with his weekly sermons. In an effort to help others though his own personal story in depth, he is preparing to release his highly anticipated book, ' The Power of 1440: Making the Most of Every Minute in a Day.' We caught up with him to discuss all the details of the exciting new book, obtain his best advice, and much more in this exclusive interview.
Tell us what we can expect to see from your upcoming book, The Power of 1440: Making the Most of Every Minute in a Day?
It's my desire that each reader takes away from this book how to make Sunday-Monday just like a Friday afternoon. Often times, we look for time off or the weekend to enjoy the best of our life, when in fact, life is meant to be enjoyed every single day. This book holds the secrets for your best life.
What inspired you to write this book?
On my 18th birthday, my father, who had battled terminal cancer, sat me down and had a five-hour conversation with me, pouring into me and telling me what I was capable of. At the time, I was living a life that he knew I was better than; after the conversation he and I had, he lovingly patted me on the leg, went upstairs to his room, and died later on that night. It was the last conversation that I had, and looking back over it, if I had known that would be it, I would have leaned into that conversation with a little more intent, squeezing it for each minute and each moment. So, now I try to live my life with that mentality, get the most out of each minute to create memorable moments.
How have you been dealing with the ongoing pandemic and what has kept you positive during this time?
One of the ways I've learned to stay positive is by serving others. I've made it my life's motto to help as many people as possible, and I've found that if I pour my life into serving others, God will do the same for me. So in this season of pandemic, there are so many people going through pain, stress, fear, and worry, and if I can walk with those people through that journey, then I'm reminded that life is so much bigger than the problem that may be staring me in the face.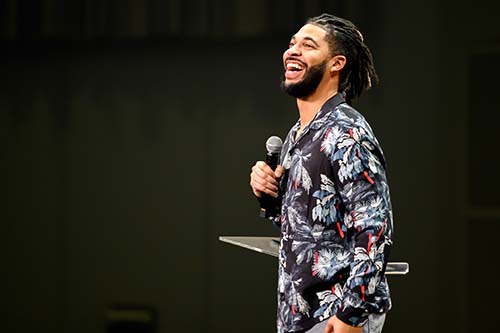 What advice would you offer our readers in midst of the global pandemic?
As dire of a storm this may seem, be reminded that every storm runs out of rain. And if this pandemic has taught us anything, it's to take on life day by day, moment by moment, and relish in each opportunity that's presented to us, whether good or bad.
What are you currently working on and what can we expect to see from you in the future?
I am currently working on how we can continue to get the message of The Power of 1440 in front of readers. I believe, not only is it transformational, but it will add value to the readers' life. So much so, I've partnered with some global organizations to help feed, clothe, and provide shelter for those that have been gravely impacted in this hard season.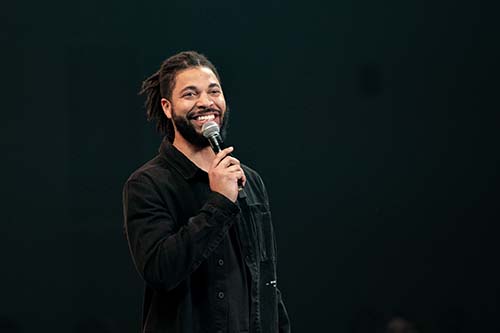 The Power of 1440: Making the Most of Every Minute in a Day" will be available on March 9th.
The Harper Collins published book is currently available for pre-order
now at Barnes & Noble and Amazon.
For more on Tim Timberlake, click here.
Follow him on Instagram & Twitter now.
Featured Image by Kayla Harris