It seems many companies and brands are struggling to stay afloat with the recent changes in society due to COVID-19. With warning of a 2nd wave to come, preparing for the worse isn't a long stretch anymore, it's a necessity. The normal eb & flow of life has changed for everyone and even more so those who are business owners, influencers, and independent contractors. Having a solid plan to sustain thru unprecedented times will make or break a brand if they aren't able to switch up the tempo when it calls for it.
PR Maven Milan Mobley is the expert in brand relevancy. Known as "The Millennial Powerhouse" Milan is a Serial Entrepreneur, Publicist, and Public Speaker. The DMV native has created a name for herself in the entertainment and sports industry. Her company Umanagement Public Relations is based in Atlanta, GA. Setting the tone with high profile client's ranging from athletes, reality TV personalities, fashion and beauty influencers. The Bowie State Alumni is definitely a trusted professional in her industry.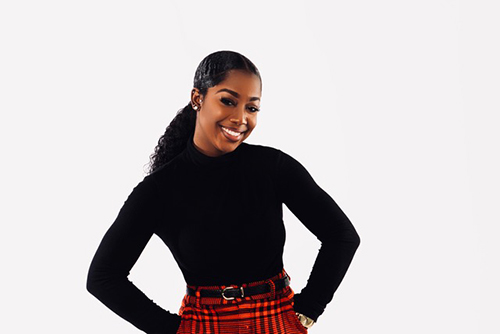 I was able to catch up with Milan and chat with her about how brands and companies could survive in an ever changing world. Obtaining the right visibility to market a brand is often times where people drop the ball or are unable to deliver. Milan believes once you understand the type of market you're in and who the consumers are than you will master how to communicate to them (i.e. content, messaging, marketing efforts). "A lot of brands haven't conducted a proper SWOT analysis (strengths, weaknesses, opportunities, threats) on their market and competitor prior to developing a brand. "I always say the last thing you want is the right content and the wrong audience." Milan says having a clear message will help you directly target your audience and market. It's easy to attract the wrong audience, you have to create the "Right" visibility. Obtaining the right visibility goes as far as understanding which platform of social media your audience is utilizing and most engaged with.
The buzzword that every industry's currently using is "Brand Awareness." Milan believes it isn't a secret formula. "It's the execution and the action that people don't want to do. A good system for building brand awareness is Branding Positioning, Quality + Quantity Content & Consistency. "That formula is doing the work to increase how authentic your brand appears, it increases your brands trust and value and leads to having a positive brand equity." Milan suggests it isn't complex, its as simple as being the expert in your field. Promote appealing, impactful, shareable content and Always show up.
In the height of COVID-19 and numerous rumors of a possible internet collapse or shutdown. Many businesses don't have a strong back-up plan for their consumers to engage. Email marketing is not only necessary but an asset when it comes to engaging with your consumers. "You are only as strong as your mailing list. Email marketing and content marketing play a vital role in consumer growth as a business. People are attracted to your business and consider working with you by the level and amount of content produced." Milan urges your email list allows you to connect and have conversations with your audience in a different level then social media does. Using tools like Malierlite for email marketing can help you schedule an email blast. It provides pre-existing templates to increase the look of your content. Planoly is another tool she suggests using to help plan out social media content for the month. This tool will even post your images for you automatically if you are struggling with time.
In markets that may seem oversaturated it may seem impossible for brands to distinguish themselves. Milan states there isn't a one-size-fits all blueprint for brands. Every brand/business is different requiring their own level of research and creativity to capture their audience. "You have to and I mean have to do your research on your market and competitors thru the SWOT analysis. This helps identify gaps in your brand that may need filling." She suggests establishing your consumer buying behaviors and strategies. This two areas combined are encouraged to help a brand create the type of content needed.
The main thing that keeps businesses from flourishing is finding their target audience and using the right tools to engage with them. Milan suggests a 5 step strategy that will help brands identify their target audience. "As a brand you are the tool, you know exactly why you started this journey. These 5 steps will help brands identify their target audience."
Defining Your Ideal Customer
Be The Solution to a problem
Analyze hashtags that pertains to your industry
Conduct primary research (i.e. polls, questionnaires)
Conduct competitive and marketing analysis
All images by Sasha R of Milan Mobley