We all have faced so much pain in 2020, which came and rocked our world, which led to many questions and concerns with the entire world.
We do not know what the future holds.
for our lives but I am here to tell you to stop walking in fear and defeat, Jesus Christ knows what we face and he said he will never leave us nor forsake us.
We have experienced covid 19 personally or someone close to us but remember what Isaiah chapter 53 verse 5 states that but he was pierced for our rebellion crushed for our sins , he was beaten so we can be whole. He was whipped so we can be healed and who I am talking about is Jesus Christ so in the name of Jesus COVID-19 must go right now in Jesus name.
Regardless of what we face please understand the Jesus is with us so get a hold of what the Bible says and walk in confidence knowing God is in full control.
In 2 Chronicles verse 7-14 states this If my people, who are called by my name, will humble themselves and pray and seek my face, and turn from their wicked ways, then I will hear from Heaven and I will forgive their sin and heal their land.
So today right now we are required to follow Gods instructions so that we can walk in the blessings of the Lord.
So many of us are depressed and cannot sleep or eat so right now is the time to have faith in God anything less than that is an insult so put on the Full Armor Of God so that you can take a stand against the devil's schemes. For our struggle is not against flesh and blood  but against the rulers, against the authorities against the spiritual forces of evil in the heavenly realms, therefore put on the full armor of God so when the day of evil comes, you may be able to stand your ground, and after you have done everything to stand stand firm with the belt of truth buckled around your waist with the breast plate of righteousness in place, and with your feet fitted with the readiness that comes from the gospel of peace.
Take up the shield of faith with which you can extinguish all the flaming arrows of the evil one. Take the helmet of salvation and the sword of the spirit which is the word of God and pray in the spirit on all occasions with all kinds of prayers and requests with this in mind, be alert and always keep praying  for all the Lords people.
We all have to stand up and fight for healing and restoration in our lives God gave us authority so we must walk in faith and not in fear.
We must take back today everything that the devil stole from us , now is the time to lift up your voice and stand up for righteousness because our lives and loved ones lives depends on it.
Remember The blood of Jesus still works yes times have changed but our Lord and Savior Jesus Christ remains the same he never changes.
Stay encouraged and know God is with us.
This feature was submitted by Kenderley McMillan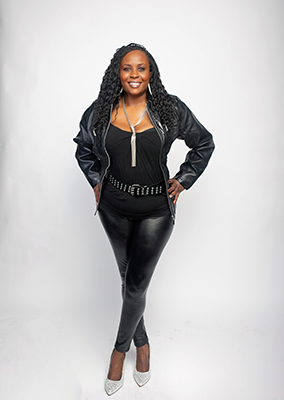 My name is Kenderley McMillan. I am from Washington, Pennsylvania that currently resides in Columbus, Ohio. I have four children two boys and two girls. I enjoy writing and helping others I have my own business in the medical field, I wrote two books and currently in the process of writing another one that will be completed this year 2020.