"It's a Million Ways to Get It, Choose One"
Yea, what Jay-Z said but most importantly it's what media personality, Bobby Pen, embodies. Many have had dreams of working in the media since childhood.  Bobby Pen not only shared those dreams but also had a love for the arts.  She hit the ground running and has had 10 toes down ever since she started her career.    
"I've always had an affinity for the arts.  I enjoy spoken word, performance art and singing," explains Bobby Pen.  However it was her Aunt who helped to inspire her direct career in Journalism and Media.  "My Aunt was a journalist for the New York Times for 31 years.  I really liked her lifestyle.  I enjoyed going to screenings and concerts," she continued.  
So she had a dope role model to help guide her light into her current roles.  "I am truly committed to the work and the art.  I'm truly committed to bettering my community and those around me," Bobby Pen explains.  From empowerment to community outreach, her main goals are to help others succeed in life.  Her multiple passions are setting trends in the world of media.
Some of her roles include hosting, blogging, consulting and public relations.  Yes take a deep breath because she is only getting started.  "This is the evolution of 15 years in the media.  I essentially built a notable brand from scratch," Bobby Pen states.  She started with writing and then broadcasting which all paved the way.  "In 2017 I created Bobby Pen Creative.  The vision was to grow and expand by helping others.  I'm excited to be able to offer public relation services, graphic design, website development and branding in general," she continues. 
It's the Black Girl Magic!
Every woman of color has Black Girl Magic.  It's inherited.  It's given unapologetically.  It's served for the world to experience.  "Black Girl Magic is our resilience.  It's our creativity and how we can wear multiple hats," she confirmed.  Our ability to aspire in multiple areas such as hair, makeup and more is what sets us apart from the masses.  It's also what draws others in to be similar.  Black Girl Magic is the definition of passion out loud for the world to see and Bobby Pen is a prime example.  It's HER Black Girl Magic for me that helps writers, like myself, strive to aim higher.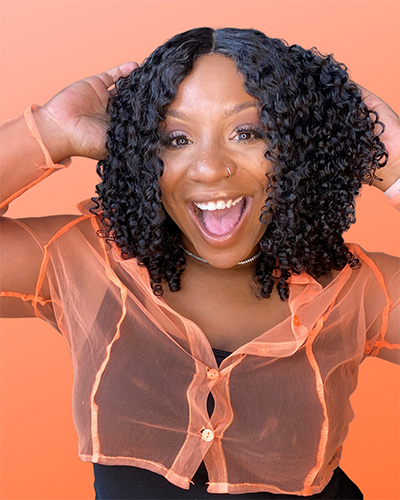 Boss Moves
"My new Macbook Pro is fire," she explains as it is lending to her Boss Moves.  "I also just got a car.  Sometimes I sit in the car to take calls and more.  Whatever the day throws at me, I'm good," she stated.  Many may believe that one move leads you to boss status and that usually isn't the case.  With boss moves came obstacles.  Bobby Pen explained how she experienced life in New York, being homeless and not working to her full potential.  Her biggest life changing pivots occurred once she asked herself these two questions:  
How do you invest money?  

How do you grow money?
She had to put other unnecessary things aside like nails or etc to fully consider how to move forward in her success.  "I was offered a full time position in Houston, Texas in Marketing and PR.  I began the position in TX as the lockdown began," she recalls.  In a frenzy off realizing that her role as the last hire could lead to being the first to leave; she had to stop second guessing herself.  Bobby Pen weighed her options and considered what was the difference between herself and some key leadership figures.  
After her exit from the Houston job during the pandemic she realized how she needed to level up.  She was free!  She took control of her life and began to do research.  She used her severance package, resources and networking to start over.  Although her challenges were scary she always remembered that "It has to get better.  It will get better."
With boss moves came balance as well.  "I'm a workaholic.  This is fun for me.  I'm big on Google Suites as well," Bobby Pen explained.  She sets appointments, deadlines, Zoom calls and all to stay organized.  "I also hired a virtual assistant.  I also have a cohort of interns who bring their own level of insight and interests," she explains about scaling her business. Her boss brand is steadily excelling to dope heights with each given day.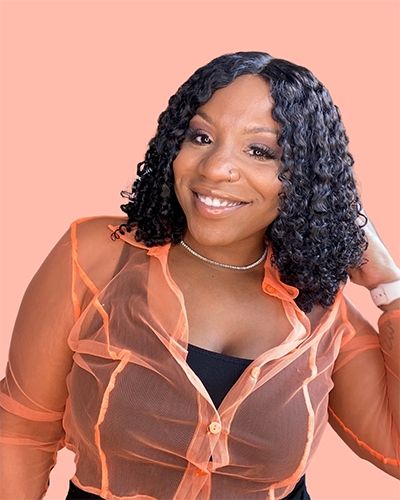 Join the Put Yourself On Academy
"An entrepreneur is a risk taker.  I personally don't want to sacrifice my freedom and I know that there are no guarantees.  But that's the beauty of the journey," she exclaims.  "I bet on myself," says Bobby Pen.  Although her journey is unique to her, there is much wisdom to learn from this mogul.  Her tenacity and grit is unmatched.  
So if you're an aspiring writer or media mogul, Bobby Pen, has you covered.  She's putting together her own online academy to assist others in reaching their media goals.  Learn from her as she holds it down in the media industry one connection at a time.  "There's no one way to get to the end.  You have to make your journey unique to infuse your own flavor," she states.  "You have to be committed, tenacious and sticks with it," she recommends.  On January 15, 2021 her new interactive online University known as Put Yourself On Academy launches.  The first course will be called Build A Media Brand.  Season 4 of the Put Yourself On Podcast is also returning.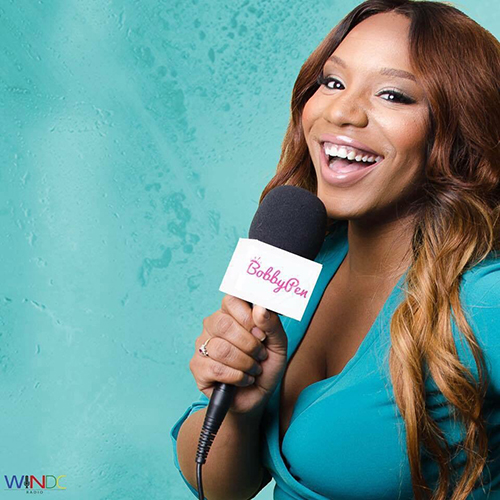 Stay the course and rep your journey.  There are multiple ways to continue in your own marathon so persevere creatively.  Connect with Bobby Pen for her upcoming courses, podcasts, merch, writing and more here.  Follow her on Instagram.  Also follow her writing journey on Instagram on the platforms of @revolttv, @thegrio and @hellobeautiful.  
Writer, C. Scott, is a mompreneur, blogger, freelance writer, author and self-publisher.  Follow her on social media as @curls_coils and @mysweettealife.