Singer, Raheem DeVaughn was on a mission to release powerful, thought-provoking music in his newly release album, What A Time to Be In Love and he did just that. Produced by The Colleagues, this project details Devaughn's passion to inspire and encourage all that tune in. We caught up with him to discuss the inspiration behind What A Time To Be In Love, its importance, and much more.
Tell us about your eighth studio album, What A Time to Be In Love.
What A Time To Be In Love is a project that I recorded during the pandemic. It was a conversation that started with the producers, the colleagues in particular that I worked with on the last couple of albums. We befriended one another through social media, and it's been a very fruitful, musical relationship. It's blossomed into friendship as well. During the pandemic, we just bounced ideas as creatives. It has been a huge challenge as a recording artist. Studios have been able to thrive because many artists are being very creative during this time. A lot of artists have realized the power in music and that's a great way to create revenue for ourselves as artists. It's a difficult time so we decided to do a project together. It came together how most of my albums come together, which is very organic. The unique thing about this is that I've never done a project that has been really around one sound or one body of work that is credited to one producer. I wanted to make sure this project in particular had a balance that speaks to the climate of the country and where we are in terms of social injustice and the things that we have to tackle. I wanted to shed light on that. I've always wanted to do a record that paid homage to Marvin Gaye as well. The first single kind of allowed me to kill two birds with one stone. I wanted to push the narrative on black love. I wanted something that speaks to people and bring people together in order to celebrate love.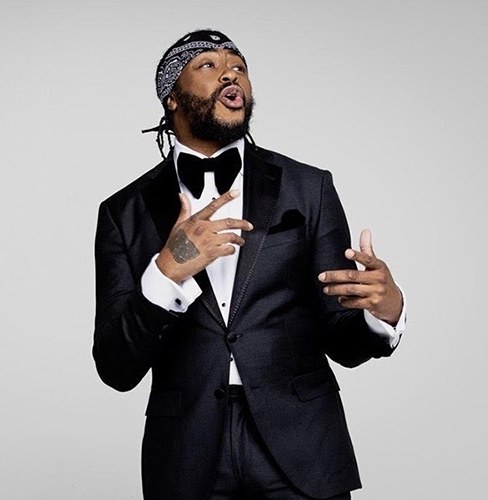 Why is this project so important to release, especially right now?
I think it's important to release for a number of reasons. I've been a blueprint for myself in my career but I'm realizing I have been able to be a direct mentor to some of my peers as well. It's a testimony to saying that we can still find ways to be creative, innovative, and still put out projects during this time. I think that there are a lot of artists that are trying to figure out what their next move is and there are also artists that are creating their own lane.
You recently participated in the Biden-Harris Shop Talks. How would you describe that experience?
I think it was great. I think that it's important for people to understand that our opinion still matters but more importantly, that our vote matters. With our votes, there is a level of accountability that has to happen. We have to hold the President-Elect and Vice President-Elect accountable when they are officially in office. I think that on the Biden-Harris Shop Talks that it was important for everyone to be in agreeance that we need to make sure that we're diverging energy and focus to the things that are happening in the local level, in terms of legislation. I think it was a great platform to make that known.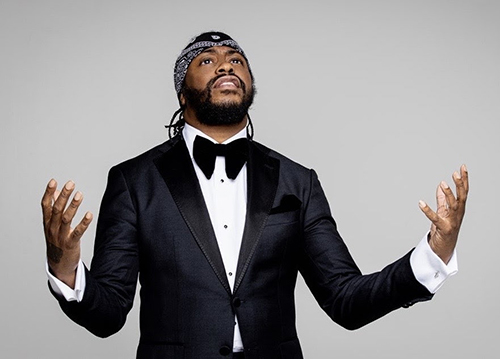 What can we expect to see from you in the future?
Well of course the album What A Time To Be In Love will be released on Friday, November 20th at midnight. It's all hands-on deck for album number eight. I look forward for everyone to stream the music and becoming more fluid in the digital platform world. I want to supply the fans with exclusive merch and content in the months to follow. I feel like this album has opportunity to be one of my greatest bodies of work to date.
For more information on Raheem DeVaughn, follow him on Facebook, Instagram, & Twitter.
All images by JeanMarc
Styling By Tiffany Barringer