Love sits front and center in regards to creativity. An artist, be it a writer, violist, or painter uses their emotions, life experiences, and inspirations to emulate their knowing. Leonard Bernstein once said, "Music…can name the unnameable, and communicate the unknowable." 
Industry veteran, Drea d'Nur and newcomer Rami Nashashibi have joined forces to showcase a project that they've indicated to exemplify the brokenness within love. Their album, This Love Thing is a collection of storytelling musical examples of love and its many complexities. 
The track "Mama Please" allows the listener to receive a cathartic release to the times we've endured as people of color. Providing the energy of activism but a notation of feeling, that shoots down to the root of our frustration, while not bogging us down with sadness. "This song is dedicated to Cariol Horne, one of the Buffalo Activists who both Drea and I love. It was written shortly after the brutal murder of George Floyd. And connects the stories of brutality of Black folks in places like Minneapolis, across the country, and the suffering of people of color across the globe," Nashashibi noted.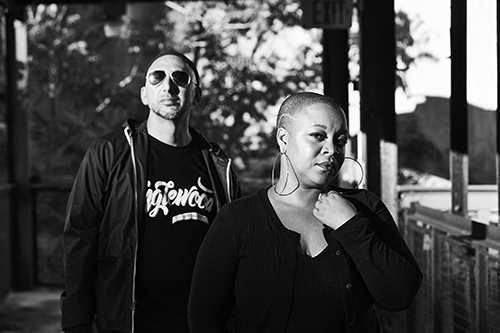 The song, "Your Love" that's lyrics that can be exclusively impactful by themselves. "My cracked Earth heaves and it screams for your love. My dry dirt bleeds and dreams of your love." But with the addition of full-bodied instrumentation, it's a vibe worthy of the flashback of your first discovery of love. 
Drea N'dur's, the Buffalo, New York native, has a voice that can leave a listener stuck. Spellbound in feeling. Her vocal range and ability to translate jazz, soul, and gospel music within simple key changes and rich composition easily shows her voice and abilities are an instrument.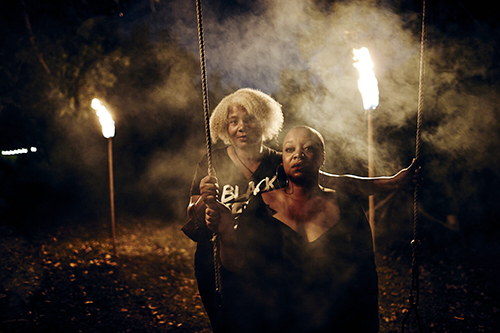 Rami indicates, "So much of this album came from Drea's world. She's a force of nature that has connected and lifted so many people. She connects stories and human beings. She's unapologetic about celebrating the voice of Black women. She is a courageous visionary but also humble. She is an angelic vessel gifted by GOD."
MacArthur "Genius" Fellow, Opus Prize Laureate, and Palestinian American Muslim public intellectual, Dr. Rami Nashashibi stepping out the streets of Chicago as a community activist, while making his debut as a musician and songwriter with this album. He serves as the Founding Director of the Inner-City Muslim Action Network (IMAN). We asked his collaborative partner, Drea N'dur to describe him, and here's what she had to say, "Rami is a beautiful writer, a listener. He has the gift of seeing people and lifting what he sees in people. Even if they don't see it in themselves."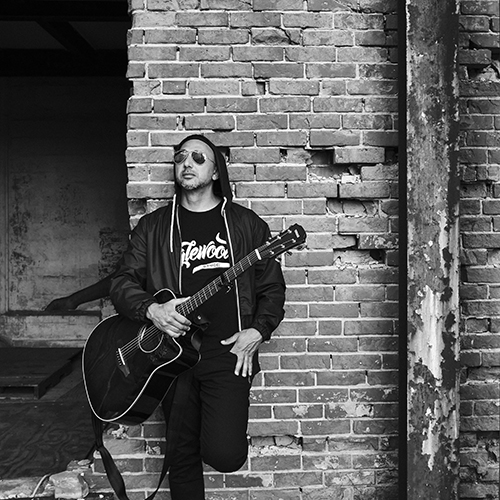 SHEEN Magazine caught up with both Drea N'Dur and Rami Nashashibi to learn more about how this album came to creation. 
Drea, with over 20 years in the business, having worked with many accomplished artists, what made you decide to complete a full album with Rami? 
Well the way that I work, and the way that create music, I have to feel it. If I don't feel it, I won't force it. Rami had a concept that he sent me via notes, and I was in the last 20 minutes of a studio session. I heard harmonies, strings, and so many other instruments and I sent it back to Rami with my idea. He sent me the rest of the verses, we went to NYC and recorded some strings. This was the song, "I'm Down." From there, he sent me more songs, and everything he sent me inspired another song. People send me ideas often and they don't resonate with me. For no particular reason, but this one, I felt it. I call myself a channeler. If I'm given something that someone else wrote, I try to become the song and allow it to take me where it's going to take me.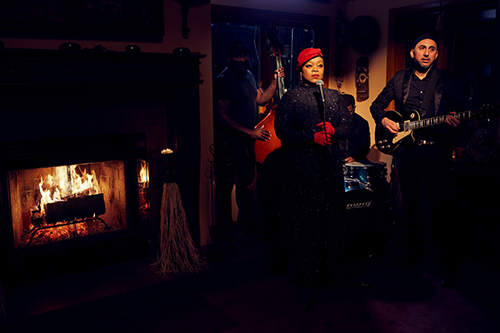 This Love Thing, titles love, in essence, heartbreak, and activism. Was there any hesitation with the nature of the subject matter in this album? 
Rami: From my perspective, some of the material was very difficult on a personal and emotional level. The project displays a part of me that is not known publicly. I've said it before, I get to hide behind Drea because she brings the words to life with her voice. There are parts of some vulnerability. We see it all as a story of love. Love is the pain and anguish, the love for people who are being oppressed. Love to be closer to the divine, love to be at a higher spiritual level. All that comes from a love within brokenness and we aspire to be whole. 
Drea: I'm a mother of five children. I have to show up as a Black woman, Black mother, a creator, and a spiritual being. I feel like an offer of love. So there was no hesitation for me. 
Check out the videos below to get an idea of some of the most fearless musical depictions of love, that the art of music has been sorely missing. 
For more information on the album, click here and stream the project on all platforms.
All images by Mustafa Hussain