Artist, Gavin Turek has just released her debut album today! In her new project, Turek continues to inspire with her bold, powerful energy, proven she does not plan to slow down anytime soon. We had a chance to sit down with the R&B phenomenon to discuss her exciting new album, the release of her recent single, "Illusions," and much more!
Tell us about your new track, "Illusions."
"Illusions" is one of my favorite songs on the album because it captures such a bittersweet moment in love that I was experiencing; to maintain an illusion was more appealing than owning the truth that it wasn't working. I think most people can relate to that moment of wanting to stay and fight to love someone they know is not fully aligned with their spirit, out of passion and devotion.
What inspired the visuals behind this project?
The music video introduces the concept of Madame Gold, an otherworldly being and the embodiment of this new body of work and chapter in my life. Like 'Madame Gold' the album, this alter ego is simultaneously bold and vulnerable, powerful yet soft, magical and honest. I wanted the video which I co-directed with Nina Reyes-Rosenberg to capture a bittersweet love between solar opposites. We shot the video in Joshua Tree amongst the most beautiful, majestic boulders.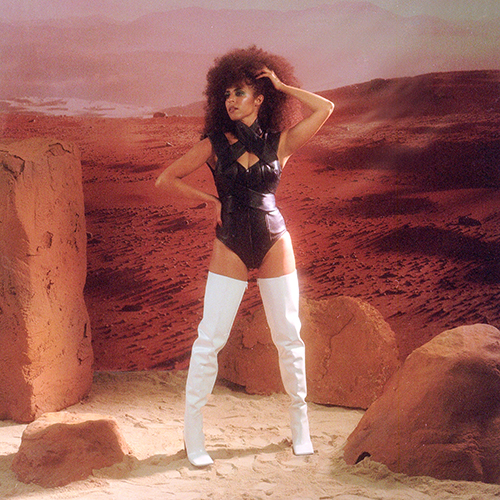 What can we expect to see from your album, 'Madame Gold'?
I can't wait for people to hear this album that shows multiple sides of myself. It's meant to be played from top to bottom as it's truly a journey of a woman in flux. On the 23rd, we will release the album and the "HERO" music film, which is meant to inspire people, especially women who feel lost and out of touch with their personal strength, to become their own heroes and save themselves instead of waiting for someone else. That is my story, and the story of my debut album. Every song captures a moment of magic, vulnerability, reflection, love and loss, in order to share the strength that came from being honest with myself. Madame Gold represents the fighter in me that emerged from this rough period personally and in the world. I hope it's relatable and inspiring to see me moving through the pain to create something beautiful.
What are you working on currently and what can we expect to see from you in the rest of 2021?
I like every other artist, cannot wait to get back on the road! I want to come to every city and share this project. Performing live and touring is definitely the priority. I also hope to continue the visual narrative I've begun for Madame Gold, through animation as well as more music videos.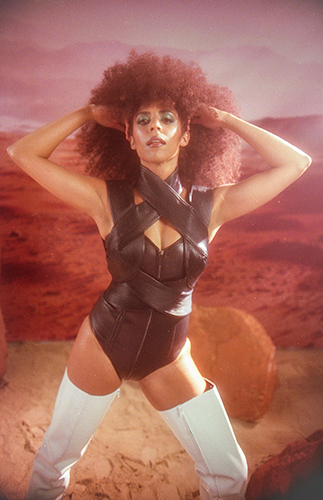 For more on Gavin Turek, follow her on Facebook, Instagram, & Twitter.
For more on Madam Gold, click here.
All images by Alex Harper