I am an independent woman who is spiritual, fashionable, and knowledgeable and has always been interested in the arts, culture and history.  I also have a strong belief in helping others and giving back. Born of mixed parents. They divorced when I was 5 months old and I did cross continental visits.  Lived in the UK with my father until I was 12.  Moved to Philadelphia to live with my mother when I was almost 13 years old.  I was a former flight attendant, boutique owner of Ugenia, a Mexican boutique, Art dealer and owner of Foxworth Gallery (NYC), founded a skincare line called Dermacente Noire.  I have a passion for art, fashion and travel.
Ms. Foxworth please tell our sheen readers about yourself and more of what you do? 
I am the owner/broker of Foxworth Realty, a unique real estate brokerage that is local and global.  I am the first brown and/or black person to be the president of FIABCI-USA (International Real Estate Federation) in 70 years.  In June 2022 I will be sworn into the FIABCI-ORG Board of Directors in Paris.  I am also a Trustee for the FIABCI scholarship fund.  Of course, I am actively involved with the Harlem community, serving on Boards and Advisory Boards as well as a philanthropist.
What have you been doing since the pandemic?
Filming videos utilizing footage done before COVD-19 to sell real estate, Zoom calls, speaking on national radio and other podcasts, panelist and guest on worldwide real estate Zoom's.  The aforementioned was the catalyst that was the reason that The Foxworth Theory began.
Why did you choose real estate as a career?
I was looking for a new space to open a gallery after I had three successive floods in my gallery on East 65thStreet.  The last occurred before I opened a Magritte show. The real estate professionals took me to every location then what I wanted.
Tell us about your podcast series, The Foxworth Theory.
We interview global movers and the shakers in the arts, business, fashion and culture.  They are allowed to tell their own stories.   In January 2022 The Foxworth Theory will have it's very own network, located on my website. We will live stream two-part interviews on Tuesdays and Thursdays from 9:00 p.m.  You will also have the opportunity to watch interviews on live streams from my Facebook and YouTube platforms or download the audio versions from my Buzz Sprout platform for listening at your leisure.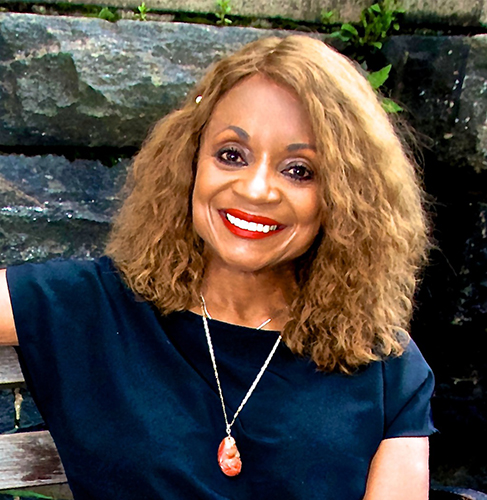 How has the pandemic impacted your career and the world of real estate?
I have been creative, pivoted and have sold more during this period than in 2019.
 Tell our readers what you do for FIABCIand what position you are currently holding?
I am the President of FIABCI-USA (2021-2022), FIABCI-ORG Trustee and was elected in December 2021to be on the World Board of Directors for FIABCI-ORG (2022-2025)
Can you give our readers some insight as to what you're working on for 2022?
I want to be able to get enough professors(Offering free memberships) from HBCU's, state and city colleges and universities to become members of FIABCI to enable their students to apply for scholarships from FIABCI-ORG. They should be from any field that is used in real estate, attorneys, developers, architects, finance etc.  I want The Foxworth Theory to become local, national and global because I feel that it will give a history of the people whose shoulders we are standing on that have given us the opportunities that we are capitalizing on now.  I also hope that it will inspire, help and engage our youth.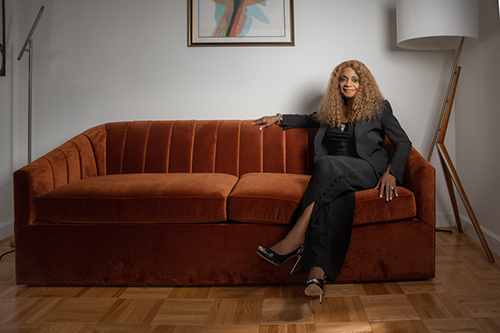 Please leave us with some encouraging words?
Follow your mind.  Never let anyone tell you that you cannot succeed and/or do anything that you want.  Use the negative as a positive and it will become your strength.  Get a mentor or follow someone's journey that you admire. 
All images provided by Ms. Foxworth