Lauren Blue is the reigning Miss Black Alabama USA 2020. In her initiative and fight to empower the youth and adults, Lauren has dedicated herself to inspiring people around the world to lead a healthy lifestyle. We caught up with Lauren to discuss her platform, Let's Move!,
How has your experience been as the reigning Miss Black Alabama USA 2020?
My experience has been wonderful so far being Miss Black Alabama USA. I have gotten a chance to travel across the state of Alabama to speak and attend at different events, give back to the community, and promote my platform, "Let's Move!" Through Dance. I have also gotten to meet and network with so many different people. I have used my title to the best of my abilities to make connections and spread my message to different communities.
Tell us about your platform "Let's Move!" Through Dance.
My platform is "Let's Move!" Through Dance, inspired by former First Lady Michelle Obama's "Let's Move!" initiative. According to Healthline, obesity affects more than one-third of adults and 1 in 6 children in the United States. Overall, minorities have higher obesity rates, including almost half of African Americans being obese in the United States. My platform promotes raising awareness of obesity and ways we can conquer this disease through eating healthy and implementing physical activity. Lauren has dedicated seven years and 500 hours to her platform and raised $5,000 for it to the national partner of "Let's Move!", "The Partnership for a Healthier America" (PHA). PHA devotes their time to make sure that our nation's youth has access to affordable, healthy food, in order to solve the childhood obesity crisis.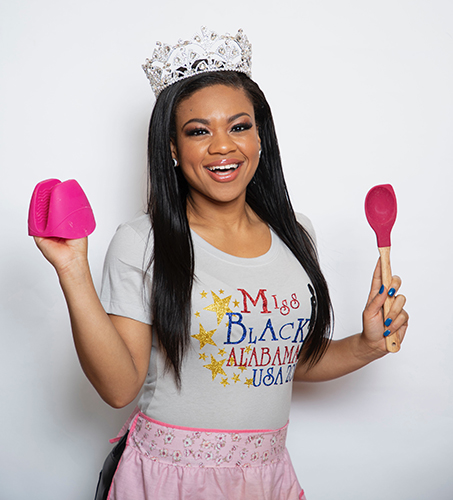 What advice would you offer parents and educators during our current pandemic in terms of keeping their children active?
To parents, I would suggest dedicating time to spend with children outside. It is important to keep children active and for them to get daily physical activity. It is also important for your mental health and well being to get fresh air and sunlight. Going outside and being active together can create a bond during this pandemic that can be used even when it is over. To educators, I would suggest having breaks in between learning to allow kids a few minutes to move around. You can make breaks fun by being active. Play music for them do dance along to or have them do exercises like jumping jacks.
How has quarantine life been for you?
Quarantine life and this "new normal" has been an adjustment for me. Before this pandemic, I already worked from home, but I was by myself for most of the day. Now, my whole family is working from home. It took a few weeks to get used to three extra people being at home with me 24/7, but I have used this time to build stronger relationships and bonds with them. I also had to adjust with all my appearances, events, and meetings being cancelled, postponed, or online. When we were first on quarantine, I was really upset because I had many appearances in March and April that were cancelled. I felt that I would not be able to have the full experience as Miss Black Alabama USA. Instead of looking at the negative, I have reflected on the positive by booking appearances and attending conferences virtually. I have also made my voice heard on social media and have a segment called "Tasty Tuesday" that I record and post every Tuesday that features different healthy meals that I cook. I have made the best of this situation and am excited to have extended time to be Miss Black Alabama USA 2020.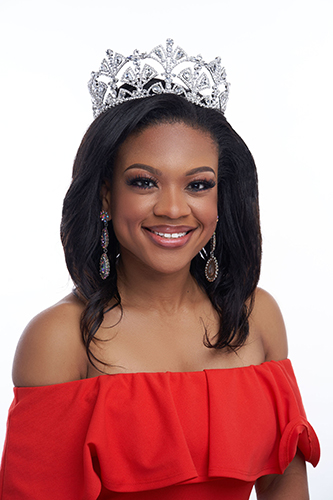 What can we expect to see from you in the future?
In February 2021, I am competing in the Miss Black USA pageant. I am preparing to be my best self by doing mock interviews, dance privates for my talent, and shopping for my wardrobe. If crowned Miss Black USA, I plan to be a catalyst for health in communities across the nation.
All images by Tommie Armistead