For years, Relevé Entertainment founder Dr. Holly Carter has been able to curate content across all spans of the entertianment industry. From working with artists such as Kirk Franklin, Usher, and many more, it's clear to see her passion and commitment to expand the world of content creation. Her company umbrella includes Oxygen's franchise, Preachers of LA, Detroit, Atlanta, and as of recently, Lifetime's original, The Clark Sisters: The First Ladies of Gospel. Upon a new partnership with All3Media to bring more unscripted series and specials for the network, we caught up with her to discuss all the details. In our exclusive interview with Dr. Holly Carter, she opened up to us about being creative during a global pandemic, future projects, and much more!
Tell us about your experience so far executive producing the Mahalia Jackson project.
We're in the final throws of the negotiation but we should be well into the beginning of this project in the next two weeks. We have been setting the tone and getting the script together. Obviously, being a fan of Mahalia Jackson is certainly something that threw me to the project. It's been really exciting to dig into all of the processes to pull this together. All of that is the role of the producer. The elements and project must feel authentic to the culture and speak to the language of that culture. I always want to make sure that it's fit for the genre of storytelling. I certainly enjoyed that part.
What are you most excited about partnering with All3Media?
I'm excited about All3Media. I think that I'm excited they reached out and explored the opportunity of being in business with an African American woman of faith, who's content was a little different. As a result, it's been a great partnership. I always reference when I'm in storytelling mode back to my Bible study or doctorate degree days. I always relate to scripture. To me, they remind me [in the Bible], when Moses grew tired. He needed people to hold up his arms. They always say Aaron held up the arms of Moses, and that's how I feel about All3. They have come behind me to hold me up and it has allowed me to really be creative and do what I do best in terms of finding, developing, and selling. I lean back on them to do the logistics to ensure my posts are strong and to make sure all of the other elements are working, so I don't have to worry about that. The partnership has been a real blessing to me because it has allowed me to reach out and pull in other talented people to help get this job done.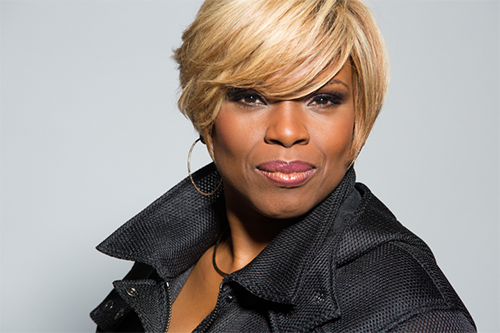 How have you been dealing during this time of the global pandemic?
It's made me more creative. It's challenged me to kind of think outside of the box. It has inspired me to dig deep down and pull out those God-given instincts in order to find other ways to accomplish things. I think it has also brought me to the forefront; inspiration is something that I've always done to give content. I feel like this pandemic has called me. It needed inspiration and my content. I feel like I've been called for such a time, in this current climate.
What projects are you working on and what can we expect to see from you in 2021?
You can expect to see a lot. You can expect to see documentaries, music specials, series, competition shows, uplifting and provocative films, and live events. You can expect to see a woman that has prepared for this hour. My job is to just shine my light.
Tune into the Easter holiday all-star gospel music special in partnership of All3Media and Relevé airing on OWN on March 30.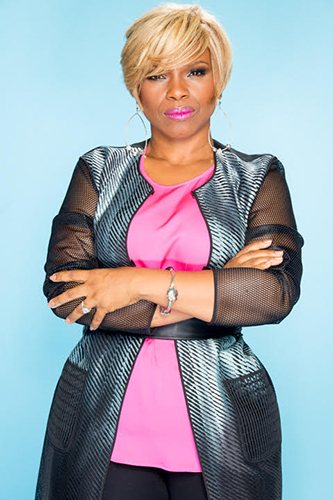 For more on Dr. Holly Carter, click here.
Find more information on Relevé Entertainment today by clicking here.
Visit All3Media's official website today.
All images by Derek Blanks