There is nothing more shocking than hearing that someone you love has suddenly passed away. Worse is hearing that they had their whole life ahead of them and was only 25 years old. For the last six days, my life has been turned upside down … twisted … and my heart broken into little pieces. My nephew, who was only twenty-five years old, is dead. His flame on this earth is gone.
It's one thing to lose a loved one … but it's another to have people video and rob his deceased body. I am talking about my nephew, Marcus Adams. He was a loving and caring young man with his whole life ahead of him. No different than any other young adult, he was making his way in this world, setting a blazing trail that would help others. How he was found is shocking and it hurts … hurts like nothing I ever felt before. You know, some losses in life blow you away, taking with it every little breath you take. This is one of them. I want to scream! I am angry! And mad! And at times, at a loss for words. I like many of my family members including his mother and father just want to know why. Why has this happened to them and us? Death leaves you begging for answers, wondering whether there was anything you could have done, or said, to change the outcome and stop the hurting.
My nephew's death is said to be a suicide. We don't believe that. We knew Marcus Adams and knew he loved life. One would say accepting such a horrific story of why a loved one is no longer with you today is normal. Who wants to believe such a thing? We get it, but we know in our hearts something is not right? How do you really grieve the loss of someone you love? How do you process all of the pain, hurt, and anger of what people did to him after his death? Most of all, how do you keep from losing control— your grip on reality? If I am tired and hurt, I can only imagine what my brother, Marcus Adams Sr., and his wife, Aisha Adams, are going through.
Losing a loved one suddenly does not offer you any breaks, rest, or answers. It only offers confusion and frustration. My heart breaks every time I see my nieces and nephews, his brothers and sisters. My heart screams in my chest, causing tears to roll down my cheeks every time I see my brother in pain. You want to be strong for the family. You run through life during such times wanting to fix it; you know, make it better, but making it better is seeing Marcus's smiling face … seeing that person alive and well.
Marcus Adams lived in San Antonio, TX. On July 26, 2021, around 11:00 am in the morning, my brother and his family woke to police detectives at the door, letting them know that his son was dead, found hanging in a drainage ditch. That is not it, his body was videoed hanging and a chain from his dead and lifeless body was removed. The arrogance and insensitivity of some people in this world makes me sick to my stomach. What kind of world do we really live in? Has the world gone mad? That one's first response to such an event would be to pull out your camera and start videoing and robbing someone who has passed away before calling for help? How do you mentally process such behavior? You can't just as we can't and we find ourselves dazed, staring into space at times if not bursting into tears.
"Love those who are close to you. I wish I could have done more." This is now the conversation we are having in our heads. Wait! That's not all because we want answers to what has happened to Marcus Adams. Justice for Marcus Adams is what I tell myself daily. I am not alone; we have had people helping through GoFundMe with donations. My family has had people reaching out sharing love for the family as we grieve and mourn in this difficult time. My brother, his wife, and the family are now seeking a second autopsy to find out what really happened to Marcus Adams.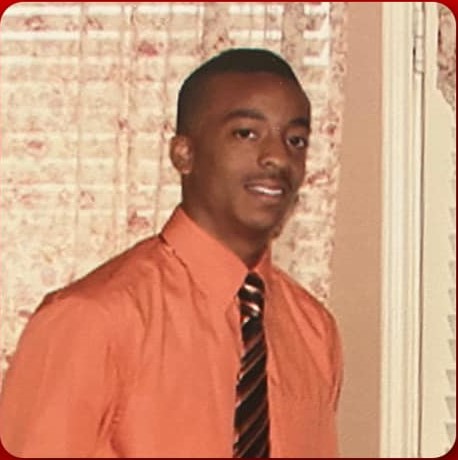 Did I see the horrific video that was made by these people stealing from my nephew, Marcus Adams? Yes, and I am still haunted by it. I refuse to mention the name of the persons in the video that is seen with my nephew's dead body, removing his jewelry from his neck because it makes me angry. I am brokenhearted and will be for a long time. Time as I know it has stopped, and I am now finding myself forgetting simple things like eating and sleeping. I am sharing this story with you today because I am sad … my family is sad. I, like the rest of the family, find myself laughing one moment about the funny things Marcus did and/or said and crying the next. I have lost control over my emotions and struggle now with crying over smiling. Although I want to smile, it's difficult right now keeping a smile on my face. Processing grief is not easy. I know, like many of my family members, it will become easier in time, but for now it is not.
When someone you love dies, build a support system around the family members. Understanding that life is short is an understatement, especially when you didn't see coming. If you know someone is going through something or you yourself are going through something, speak up and allow others to help you. Never keep what is hurting you inside. If you are being bullied by someone or others, please speak up and tell someone; you are not alone. Let people know what is going on. For now, my family and I will continue to seek out justice for Marcus Adams. Remember his name. Keep our family in your prayers. Marcus Adams, I love and miss you. Although your life flame has burned out in this world, it will forever burn in our hearts.
We want answers. We spoke with Kens5 News. We are increasing the fundraiser to help with a second autopsy. Please continue to support and donate. San Antonio family committed to honoring relative after 'insensitive and cruel' incident.