Reid takes readers on a journey to learning and understanding
who they are as they embrace the true meaning of love.
Renowned author and relationship expert Cardelia Reid has wholeheartedly devoted herself to helping readers foster love and find purpose in life's most meaningful relationships — from friendship to marriage. Using her tried and true wisdom, Reid continues to provide the blueprint to shifting any relationship to its full potential.
Known for her knowledge, understanding and ability to inspire — it's worth noting that Reid also has a smile bright enough to light up any room. Last year, she made her massive debut as an author with the release of her highly anticipated book Little Diary of Relationship Truths. The incredible work, which delves into defining genuine love and sharing it with others, saw much success and has influenced thousands across the globe as they navigate their relationships amid the challenging pandemic.
In Little Diary of Relationship Truths, Reid stirs conversation as she challenges some of the most common beliefs about dating, marriage and love — both traditional and unconventional. "My experience is that we are living in a world where people are spiritually hungry," Reid tells SHEEN. The author also emphasizes the importance of maintaining a fruitful relationship with God, above anything else in order to have fulfilling connections with others. "When you get that part right, you get the part right with other people."
As experts continue to cite a lack of communication, intimacy and emotional support among the top causes of divorce, Reid remains passionate about helping married couples reignite the fire in their romance. She also shares her best advice for singles. "Until you know who you are and what your purpose is, it's difficult to understand and maintain the best relationships in life," she says. In an all-new exciting interview with SHEEN, Reid opens up about some of the most compelling aspects of her fan-favorite book.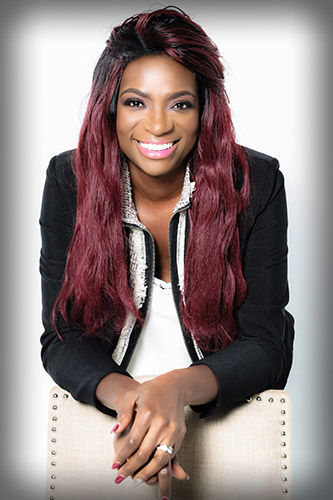 We often hear people say that you must know who you are, what does this mean to you? 
To know who you are means to know what your destiny is. Who you are is who Christ sees you as. Knowing who you are is knowing that we are made to be the image of God. The bible says, "Greater is he that is in me is he that is in the world." Everything that God has, he created for you and with you in mind. It means to live a life of excellence and to know that we are not failures. 
There seems to be a serious misunderstanding about what it means to love someone, what do you think it means to genuinely love someone? 
Genuine love means that you love them as Christ loves us. There is nothing they can ever do to change the love you have for them. You can never love them less, you keep loving them regardless of what they say or do. You love them for who they are and you see them the way God sees them. God is love. When God looks at us, he wants to see his image, his reflection. He sees us as we are in the present, not our past. 
How can singles and married couples build a culture and atmosphere of love in their relationships?
To build a culture and create an atmosphere of love, you have to love yourself and love God. You have to know that God loves you, you love your neighbor as you love yourself. With that attitude you cannot fail. You don't hold anything against them or hold grudges because when you see them — you see the love that God has for them. You see God shining through them. He uses us as vessels to project his love. 
What's your best dating advice for singles? 
The most important thing is to enjoy the moment and enjoy your life for what it is. Create balance by having friends of the opposite sex — male and female friends. Enjoy every moment in life, enjoy your friendships and don't take every single relationship with the opposite sex so seriously that you can't enjoy your life. 
What's next for you? 
In addition to my self-titled podcast The Cardelia Reid Podcast which can be heard globally, you can expect more books and Televangelism, which includes a TV show about testimonies.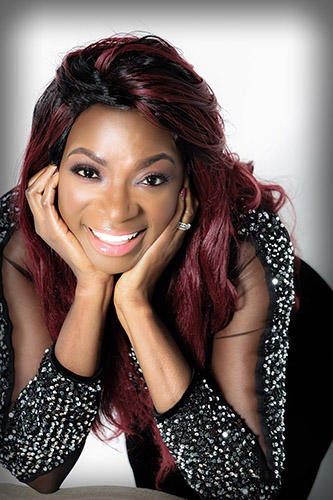 For more on Cardelia Reid, follow her on all social media platforms @CardeliaLoveReid.
Little Diary of Relationship Truths is available for purchase on Amazon.
This feature was edited by Darlene Aderoju 
All images by Steven Williams