Grammy award-winning singer, Rudy Currence first began singing at just three-years-old and has not been able to stop capturing the hearts of many across the world with his voice. Currence is currently preparing for the release of his forthcoming album, Stained Glass Windows, so naturally we wanted to get all of the tea. In our exclusive interview with Rudy Currence, we discussed the inspiration behind his lead single, "I Belong Here," what we can expect from his new album, and more!
Tell us about your new single, "I Belong Here."
I wrote this song as the lead single for my forthcoming album, Stained Glass Windows. I wrote this song a few years ago, not realizing that 2020 would hit a pandemic and also in protests going on in the world. The song is about anyone that's been counted out or felt less than or unworthy. It's just a reminder to them that they have a place regardless of their past and how we view ourselves and our own insecurities. We're special, loved, and we all have a purpose. God has a special place for everyone in this world. As it relates to 2020, it's taken on so much more meaning and depth because there are a lot of people that have experienced the loss of loved ones due to COVID-19 and many people are practicing social distancing and isolation. They may be dealing with depression or anxiety because they are alone. There's civil unrest with Black Lives Matter and the protests going on. People need to be reminded where their identity lies, that they have purpose in their life, and that they belong here as well. It's a message that I think the world needs to hear.
You began singing at just 3-years-old! Has music been something you just always knew you were going to take a path in?
I don't know that it was something I always knew. My parents always knew it. Music was something that was a gift that I've always had. I've always loved to do it. I just love it and I'm passionate about it. I'm thankful for my parents because my father is a pastor back home in Rock Hill, SC, I grew up singing in his church. My mom managed my brother and I most of our careers. I think that they saw that musical talent and gift in us. They nurtured it and groomed it so that one day we would be able to do it professionally. As a teenager, I started to realize that I was special and had a musical talent. At that point is when the realization set it that I really wanted to take a shot at this. I've been doing it ever since.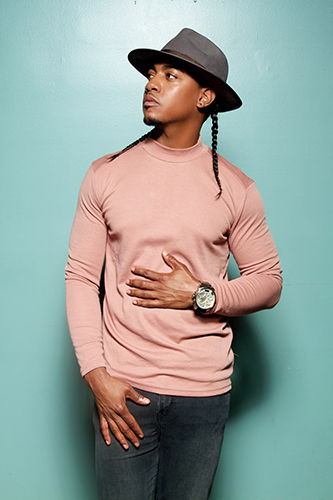 What can listeners expect to hear from your forthcoming album, Stained Glass Windows?
I'm really excited about this. As I mentioned before, my dad is a pastor so I'm a preacher's kid, but we grew up in a household where we were allowed to listen to all types of great music. Of course, we listened to the greats in gospel such as The Hawkins Family, The Clark Sisters, The Winans, my parents just love diverse music. My mom was a Michael Jackson fan, my dad was a Prince fan. Both parents love Motown. This album is a mix of a lot of my musical taste. I studied classical music at Furman University and got a music degree at Furman. The album will be a collective that is something for everyone. Ultimately, I wanted this project to be a bridge between my experiences in sacred music and secular music. I want to serve as a bridge to those communities. In the faith-based world, I wanted to show to our Christian brothers and sisters that it is okay to be authentic and that your sound doesn't have to be like everyone else's. I want to be a bridge between those two worlds.
How has quarantine life been as an artist?
Wow. It has been very interesting. I think that as soon as I started to find a rhythm with the COVID-19 and being sheltered in place, we kind of got hit with situations as far as social injustice and the passing of many black lives. I'm trying to find peace in the midst of so much chaos. It's a challenge not just for myself but for a lot of us. I would encourage creatives to really dig more into their artistry. One of the things that has been a blessing to me is that I've done a lot of virtual work. Normally, I would do a lot of college touring. I will be continuing to do that virtually; I've also done lives on my social media with artist friends of mine. It's been a challenging learning curve (laughs) because I'm learning how to operate new software that we didn't have to use before because we were out and about in the world. My takeaway from it is just being thankful that I have not lacked in work. I'm trying to be as still as long as the world is kind of on pause to see what I am supposed to be doing so that I come out of this with something tangible and help improve the world when the world finally opens back up.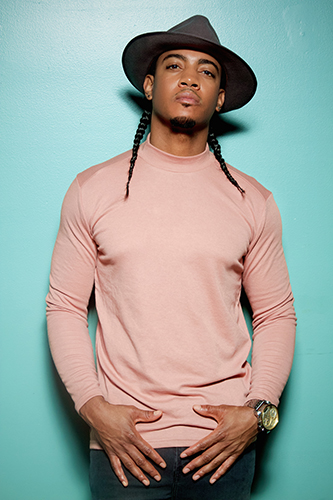 For more on Rudy Currence, follow him on Instagram & Twitter.