This year for Black History Month, it's important to acknowledge the helping professionals who are helping to uplift and stabilize communities of color in various ways. Social workers lead the rally in being change agents for justice, well-being, and equity. Sarita Ford, LCSW-C of Maryland is one social worker who is devoted to serving others. "There wasn't a single person or event but the calling was to be of service. Social work is who I am!," Sarita states excitedly. "I enjoy supporting others and promoting wellness. I am honored that people trust me enough to aid them in their healing process during some of their most difficult times," she continues.
Many may consider social work to be "purpose" work. In the eyes of most social workers, they seek their career for fulfillment, purpose, and passion, versus financial gain. However, there are major financial gains to be had in the field of social work! " My purpose is constantly evolving! Currently my purpose is to teach and heal. I continuously discover my purpose through trial and error, accepting different opportunities, and prayer," Ford recalls.
As a school social worker and private practice owner, she is helping students and adults along their mental wellness journey while also holding herself accountable for her own wellness. "I practice moments of stillness in the morning. Before I start my day, I assess what I need mentally, physically, and spiritually. I also try to avoid burnout by scheduling time off in advance, participating in passion projects, maintaining spa days, and implementing boundaries," she adds. In addition to acknowledging wellness, Sarita Ford is also diving into her new passion project of storytelling.
Despite her numerous thoughts of becoming an author, the recent book anthology "It Takes A Village" was the recent start to her author journey. Instead of ignoring her passion for writing and storytelling, Sarita joined six other co-authors to share stories of inspiration, challenges, and breaking the glass ceiling in social work. "Once I learned about the project, I knew it would be life changing! I had a desire to collaborate and connect with other social workers through storytelling," she continues. "With this collaboration, I believe the wealth of information shared can support those entering and returning to the field," Sarita recalls.
She states, "This project is about collaboration and expansion. I truly believe you can get more accomplished when working as a community". "I hope that others discover their "village" and find comfort in our stories about navigating unfamiliar career paths, maintaining a career and family; and healing while being a healer," she continues. As a Black social worker, Sarita Ford acknowledges her impact on others and does not take it lightly. Her steadfast support and devotion to others empowers her to be a great helping professional today, tomorrow, and always. " Social work is a devotion to duty and my career will be a blessing to others," she states. Be on the lookout for her new book collaboration release on March 1, 2023. Connect with Sarita Ford, LCSW-C online to inquire about her private practice, events, and more by visiting here.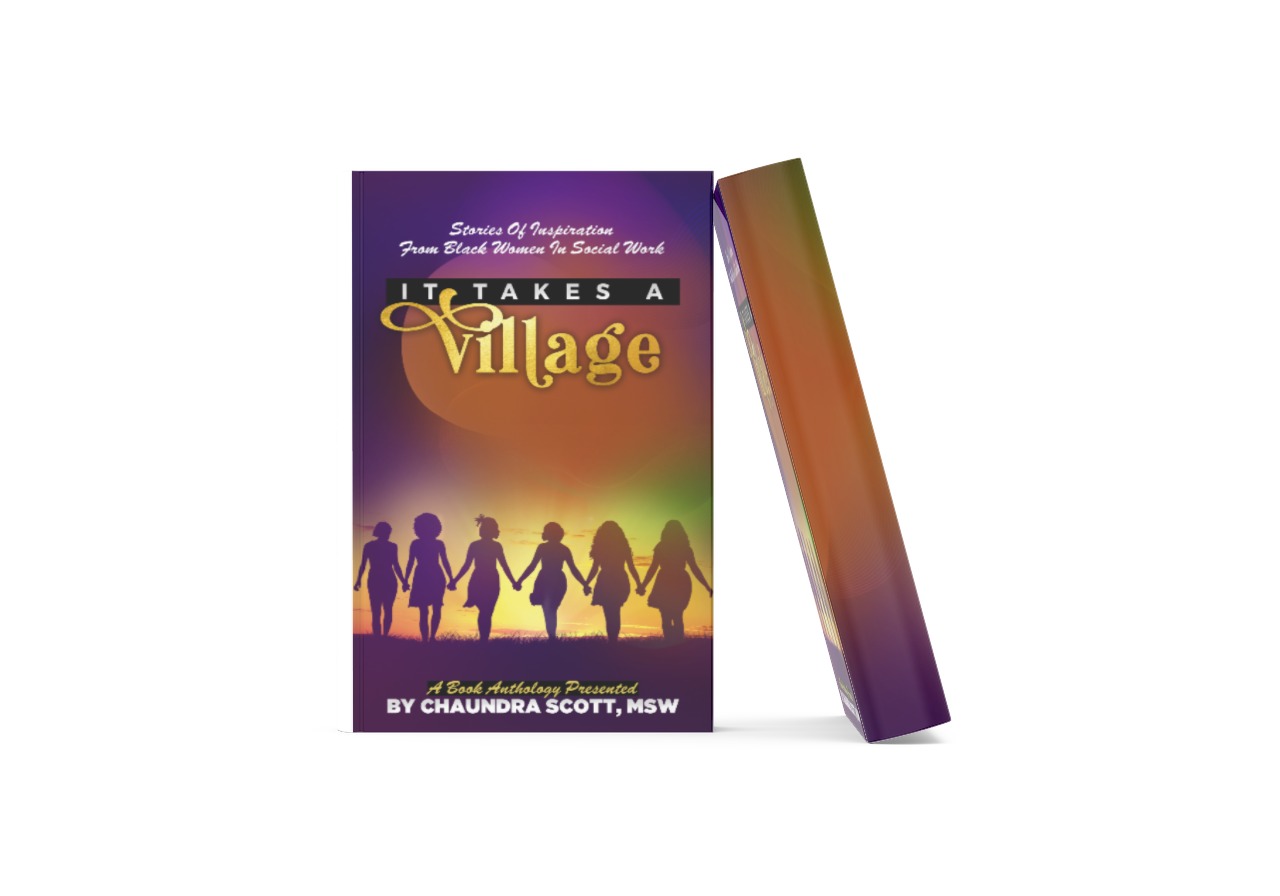 Photos courtesy of Sarita Ford, LCSW-C