An official trailer has been released for the upcoming Netflix thriller, A Fall From Grace directed by Tyler Perry! The film tells the story of Grace Waters (portrayed by Crystal Fox) as she finds a new romance after learning her her ex-husband's affair. As secrets are unfolded, Grace turns violent. The film also stars Phylicia Rashad, Bresha Webb, and Cicely Tyson.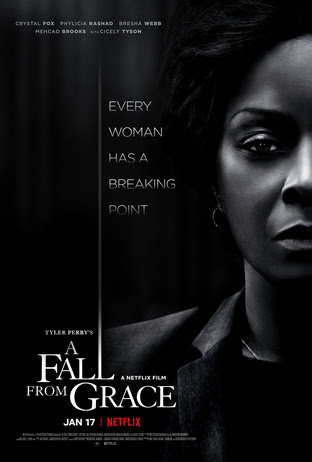 See the official trailer below!
A Fall From Grace will become available on Netflix on January 17th, 2020. Let us know if you'll be tuning into this new film in the comments below!