This week's SHEEN Product Pick is no stranger to SHEEN Magazine. Over a year ago, we deemed it the must-have product during the beginning of the global shut down and for many reasons!
In this video, barber Groom God is seen using Nairobi Professional's Kool Player After Shave – a refreshing antibacterial after shave that not only decreases the germs of minor cuts after a haircut or shave but can be used for many purposes such as in-grown hairs, razor burns, and even act as a soothing skin conditioner.
Nairobi Professional's Kool Player is avaliable in four refreshing scents including Purple – Nairobi's bold, classic scent. Red, a sport scent, Yellow the unisex scent, and Green a medicated Antiseptic (great for as a soothing scalp treatment).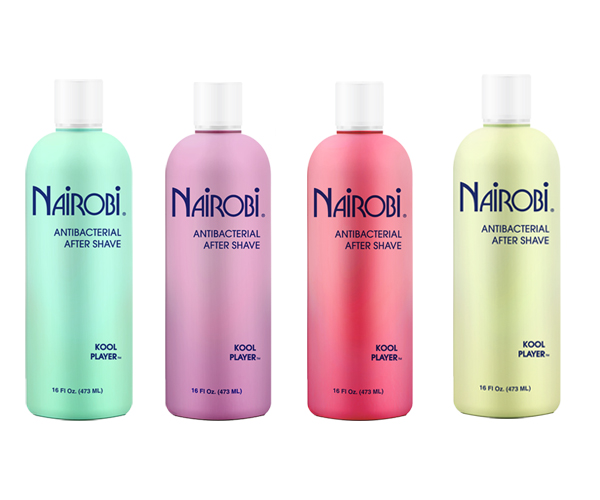 We couldn't think of a better product to shower cleanliness in the barber shop, especially now during our current pandemic.
Click here to purchase your Kool Player from Nairobi Professional today!
Stay connected with Nairobi Professional by following them on Instagram!
For more on Tre Chapman, click here!
Keep up with Groom God himself by following him on Instagram!