My latest obsession is from a brand that absolutely needs to be on your radar. Astra Beauty is a luxury cosmetics brand that embodies astrological components, is vegan, cruelty-free, and clean! It's time to align your beauty with the universe. Founders Ana Burford and Ashley Bass created Astra Beauty in an effort to stand out. With their astrology-inspired beauty brand, they've seriously helped me align with the universe and I know you will be too! With astrology being the basis of their company, they offer products that are truly out of this world. Check out some of the products I have been loving from Astra Beauty below!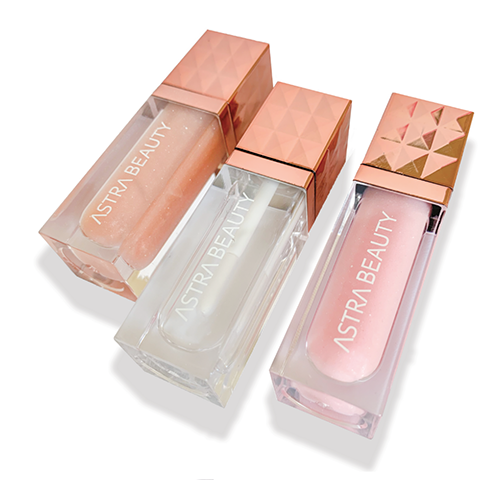 The better things in life come in three and this set truly backs up that saying! the newest glosses from Astra Beauty include Natal Nude, Crystal Clear, and Space Barbie. Each gloss is energized by Sunstone Crystals and truly get those lips poppin'! I've never been a fan of lip glosses but these have truly changed my mind and outlook on lip glosses. Each of the glosses retail for $19 each and they're all infused with Vitamin E to provide hydration to the lips. Look good while knowing that you're taking good care of your lips. They're all formulated with vegan and clean ingredients and of course, they're cruelty-free!
For more on Astra Beauty, click here.