I know I am not alone when I say that our hair is something we all could pay better attention to. Don't get me wrong, I am fortunate enough to say that I love my hair but when it comes to taking care of it, I know I should do a better job.
With the quarantine going into effect back in March, I decided to take advantage of the "down time" I was given in order to really care for an nurture my hair.
I've had dry, damaged hair mainly because I'm a girl that loves her heat products. I decided, enough was enough! I started this recovery process for my hair by finding the best products to use for repair. I found Aveda's Botancial Repair collection and figured, let's do the damn thing!
Not only was this collection made to repair your hair by strengthening it but it's formulated with products that are great for your hair and even better for the Earth. Theres avocado, green tea, and sacha inchi oils that seriously soak into the hair to perfection in order to help prevent breakage from happening.
Check out the products I've been loving lately from Aveda's Botanical Recovery collection below!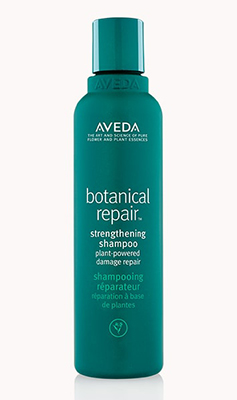 Botanical Repair Strengthening Shampoo, $35
I have such a hard time finding a shampoo that won't dry out my hair! this one is pure magic because it is gentle yet super powerful for my hair. It cleanses it and removes all the built up gunk it consumes over the days I don't wash my hair.
Botanical Repair Strengthening Conditioner, $37
This conditioner paired with the matching shampoo is a match-made in heaven! I love how it detangles my hair easily because there is nothing worse than knotty hair in the shower when it's wet. I've also noticed a huge difference in the strength of my hair too, which I owe to this conditioner. It's also cruelty-free and vegan, which can never go wrong in my book.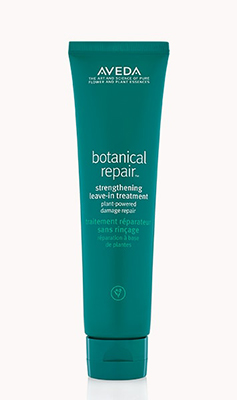 Botanical Repair Strengthening Leave-In Treatment, $37
This hair treatment is a must-have. If you're going to purchase one item from this list, I highly recommend this one. It protects the hair from heat damage and detangles the knots out of my hair easily without breaking the hair. It too strengthens and repairs the hair to ensure that your hair stays beautiful all day long – even through a recovery period.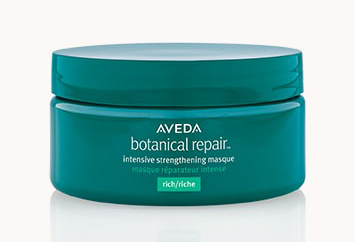 Botanical Repair Intensive Strengthening Masque, $59
I've been loving this masque from Aveda! There is no silicone, parabens, mineral oil, or sythethic fragrance – which all won me over the second I crossed this product. It has noticeably repaired and strengthened my hair. Every single time I use it, my hair feels so much more softer and shinier.
Have you tried products from Aveda before? Let us know in the comments below your favorite items from the brand.
For more information on Aveda, click here.
All images obtained on the official website of Aveda