Finding products that really cater to my skin has been an ongoing task for years.
When I say years, I really mean that. Ever since I was a teenager, I found such a hard time finding products that did my skin more good than bad.
To start off, I'm naturally oily – which is a headache itself. I know everyone's skin is different and while most people struggle with finding the right skincare products for themselves, I thought I'd share my recent discovery that has completely changed up my skincare regimen.
I came across Beyond Glow and loved the fact that they were taking advantage of all the natural ingredients in this world to create products that too, were natural.
I've been testing out this line for about two months and have noticed quite the difference. Check out my honest thoughts on the skincare brand below and which products I've been loving below!
Have you tried products from Beyond Glow before? If so, let me know in the comments what products you love from them.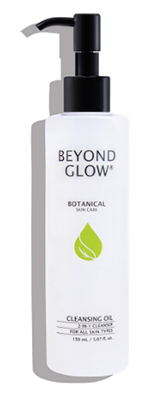 Beyond Glow Cleansing Oil, $46
I've always been hesitant with cleansing oils, just because of the simple fact that I am naturally oily. This cool product not only removes makeup from the face it cleanses it to complete perfection. It contains great ingredients such as Avena Sativa Oat Kernel Oil and natural oils that will balance the skin without stripping your skin's natural moisture.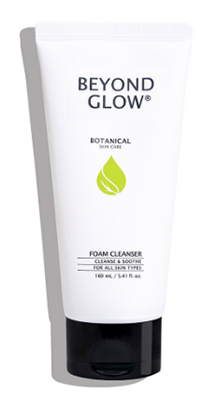 Beyond Glow Foam Cleanser, $37
I love finishing off cleansing my face with this foam cleanser from the brand. It is so rich, creamy, and does an amazing job of washing away the excess oil and impurities built upon my face.
Beyond Glow Moisture Balancing Toner, $42
What's a skincare routine without a great toner? This toner gets rid of anything I may have missed on my face while cleansing. It also is super hydrating and smoothes out the skin. I love how refreshing it is on the face. Sometimes when I don't have any makeup on, I'll go over my skin with this toner on a cotton pad because it just feels so good on the face.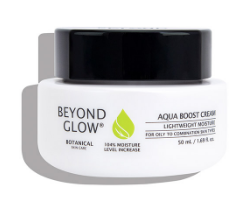 Beyond Glow Aqua Boost Cream, $54                 
Looking for something slight? This cream from the brand is lightweight on the face, calms the skin, and provides the most beautiful dewy finish on the skin. In the months that I have tried Beyond Glow's Aqua Boost Cream, I've noticed that it has improved my skin's texture and it is noticeably more balanced. This is a must-have for those with oily skin.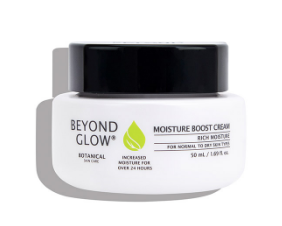 Beyond Glow Moisture Boost Cream, $54    
Okay, now if you're looking for a cream that will do a little more than the lightweight Aqua Boost Cream, then this is the product to use. It is recommended for those with normal to dry skin types. It's so rich in moisture and has proven to provide moisture to the skin for over 24 hours!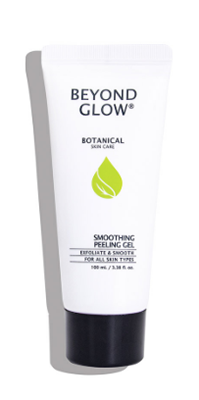 Beyond Glow Smoothing Peel Gel, $37
If you're looking for something to pull out all those impurities of yours, then look no further because I've found a Holy Grail product! This peel gel from Beyond Glow is amazing because it eliminates dullness, exfoliates the skin, and provides great moisture. What more could you ask for, really?
For more information on Beyond Glow and to purchase your products today, click here.
All images obtained from Beyond Glow