Yet another SHEEN Review on another great hair brand – trust me on this one, you'll thank me later. Today's SHEEN Review is dedicated to Jupiter – a brand that is dedicated to providing its customers with the most luxe ingredients in their products for your scalp and hair! A brand that stands for positivity, they made it their mission to help others feel secure in their lives internally and outwards. One of the things that I love most about Jupiter is that they have committed 5% of their profits to mental health initiatives. Not only have they investing big time in mental health but they want to interact and communicate with their customers in the best way possible, and that is by giving back. Before I dive into the products, I also wanted to make note that the brand is transitioning green! Meaning, their boxes and packaging material are made from recycled paper. There are even more eco-friendly materials coming within the New Year and I'm all here for it. Here are a few products I have been adoring from Jupiter below!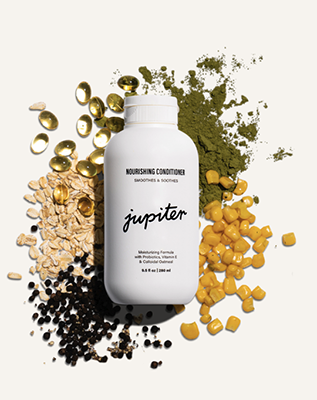 Jupiter Nourishing Conditioner, $23
My hair and scalp has seriously been soaking up every bit of this conditioner. it not only has great ingredients such as vanilla, sage, and lavender in it but it does wonder to soothe and moisturize my hair. The natural fragrance is something that is big for me because products with scents just do not mix with my hair. My hair is soft every time I wash it and I know it's because of this conditioner. My split ends (which will probably always be there because I love my heat tools) have become a lot more manageable and there is not as much breakage and tanglement of my hair.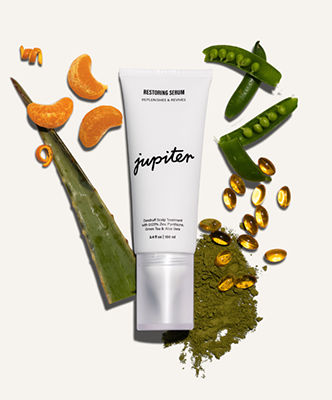 The first product I will grab upon leaving the shower is this product. For someone with an oily scalp, it has been great! there is Zinc Pyrithione formulated in this product which relieves itchiness and redness of the scalp. Here's the tea, literally there is green tea in this product as well as aloe vera and salicylic acid – which exfoliates the scalp.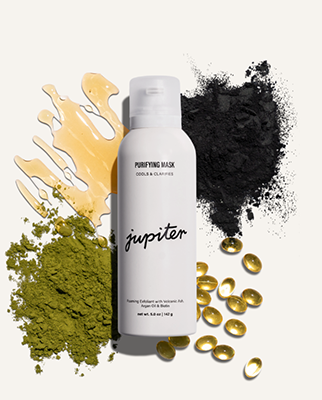 On days my hair (or me) feel a little dull – this Purifying Mask has saved the day, every single time. It leaves my scalp feeling so cool. In addition, it clears away dead skin or builds up the hair that may have accumulated. There is Vitamin B5 – which I believe is the secret ingredient to my hair being so soft and voluminous. There is also biotin and argan oil for thickness and less frizziness.
For more on Jupiter and to purchase your products today, click here.
All images obtained on the official website of