Colored eyeliner has never been my thing but lately, I have not been wanting to leave the house without it. Colored eyeliner has always been a fun trend and while I'm late hopping on the trend, I am so glad I finally did.
Today's SHEEN Review is dedicated to Kiss New York Professional's Waterproof Wonders Eyeliner.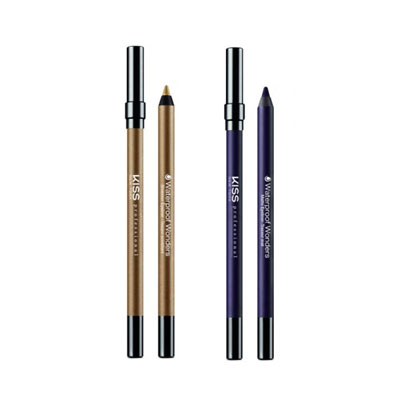 Kiss New York Professional Waterproof Wonders Eyeliner, $3.99
These super smooth eyeliners from Kiss New York Professional have been my go-to products lately. I find that it adds such a fun little touch to any makeup look. They are waterproof, super creamy, and easily glides on wherever it's applied; whether it be the eyelids or waterline, I find that they last on the eyes all day long. Not all eyeliners can do that but these bad boys have become my obsession as of recently. The product promises 36-hour wear and don't transfer or smudge underneath the waterline. There are 11 fun shades to choose from, my faves have been the Gold Shimmer and Exotic Blue – both open up my eyes and add such a pleasing appearance to them. Surely, they stand out against your regular white, brown, or black eyeliner but these days of the ongoing pandemic, we could use a little life anywhere we can get it from.
Have you tried Kiss New York Professional's Waterproof Wonders Eyeliner? If so, let me know how you're loving them in the comments below!