I think a lot of times people underestimate how important it is that we take care of our lips. I know I can speak for myself but I always have a good balm or lip gloss on me at all times.
When I was younger, my grandma always told me "If there's only one thing you can carry around with you, make sure it's a good lip product." I never really understood that until I got older and got in the field that I did for my career.
I'm constantly talking to people and for myself, the first thing that comes to mind is always appearing put together and professional.
My colleague Bailey and I got together for some fun to try out some super fun lip products from Ruby Kisses. Check out our honest thoughts on them below!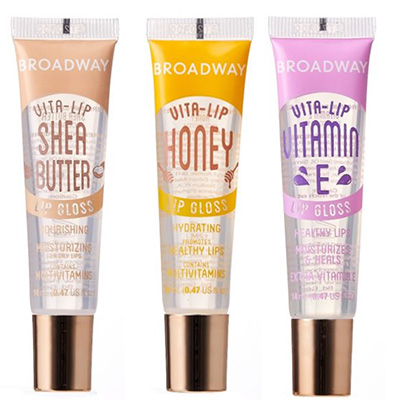 Ruby Kisses Vita-Lip Gloss, $1.99 each
Who doesn't love a gloss that can kill two birds with one stone? This moisturizing lip product not only gives the lips a great amount of shine but it is also lightweight on the lips and super longlasting. My favorite thing about them is that they are non-sticky and gives the lips the moisture it needs to stay nourished throughout the day. They're the perfect pick me up during the day." – Thao V.

24k Gold Lip Oil in 24K Gold, $2.99
"The Ruby Kisses 24k Gold Lip gloss has my lips POPPIN. It's smoother and has a lighter feel than most sticky glosses that I have used in the past. The gloss is long lasting and super shiny! The gold flakes are a super cute addition to a great gloss. The casing is small and can fit in your pocket!" – Bailey R.

Ruby Kisses 24K Rose Gold Lip Oil in Rose Gold, $2.99
"The Ruby Kisses 24K Rose Gold Lip Oil in Rose Gold is amazing. I usually don't like lip products that are this glossy, but it has the perfect amount of shine! I even put it on top of a lip stain that I have and it added a great glossy look to that too. You would think that the rose gold pieces would have a chunky look when you apply the gloss, however it just adds to the shine!" – Bailey R.
For more information on Ruby Kisses, click here.
All images obtained from the official Ruby Kisses website.