I can't think of a better way to ring in the New Year than to walk in to the chaos with beautiful skin!
That's why, prior to ringing in the New Year, I made sure that my skincare game was at it's absolute best.
I recently discovered a brand that is dedicated to all complexions and skin types. Suki is a holisitc treatment that balances and strengthens the skin – which is exactly what I needed. The brand, Suki Skincare is dedicated to providing their customers' skin with natural functions that way we all have healthy, balanced, and glowing complexions. I was completely sold! Lucky for me, I was able to test out two products from their brand and well, here are my honest thoughts.
Today's SHEEN Review is dedicated to Suki Skincare.

Suki Skincare Transformative Purifying Masque, $54
You guys know I love a good face mask and this one deserves all the recognition in the world! Not only does it pull out all the impurities on the face but it has also help reduce the redness on my face. On the days that I feel blemishes coming on, I use this face masque and it helps reduce the irritation from the zit from surfacing. A true lifesaver! In addition, it also recues the pore sizes on the face, which we all love, right?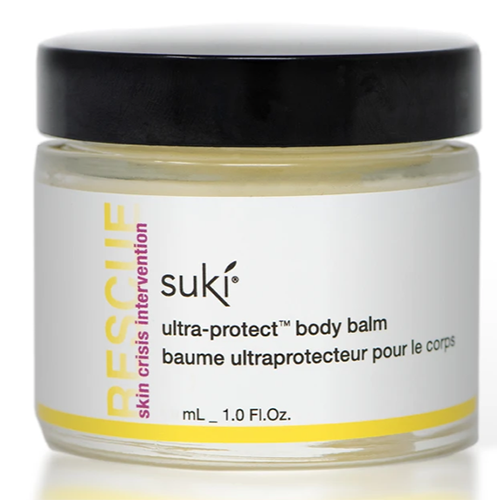 Suki Skincare Ultra-Protect Body Balm, $17
I have been absolutely loving this body balm, especially in these cold months of the year. It has done wonders for my dry skin. I find it to be so soothing and calming on the skin and I love that you can use it all over the body and even on the lips and eyes! Iv'e also noticed that it has help lighten up the dark spots on my skin. My mom uses this on the sensitive areas of her skin where her clothes often chafes and it has done wonders for her as well!