Are you guys ready for another SHEEN Review highlighting popular clothing brand, TOBI?
If you've followed along my fashion journey, then you know TOBI is at the top of my list for many reasons. For one, they have affordable pieces [which, a lot of times they are offered at a discounted rate], the clothing offered are great in quality, and I always get so many compliments when I wear their pieces! This next outfit I put together is hands down my favorite so far! It's cute, flirty, and perfect for summer.
Today's SHEEN Review is dedicated to TOBI!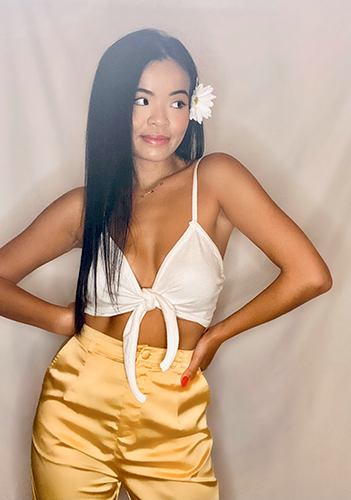 Avalon Front Tie Sweater Brami Crop Top in White, $29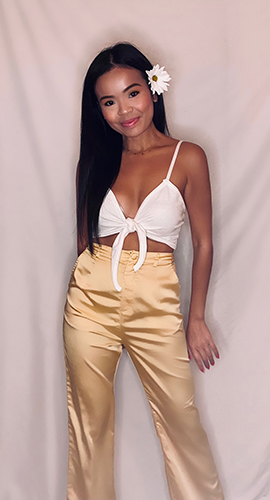 Butter Cup Satin Pants in Gold, $35
Okay seriously, this top and bottom combo left me speechless. When I saw the gold pants, I knew I had to have them. I love that they fit snug on the waist and that no belt is necessary. If you were to go with a belt option, I think a gold colored belt with pair nicely to tie everything together. I am just as obsessed with the crop tie shirt as well. Though it is technically a sweater top, I find that it is not hot out in the summer heat and it is thick enough to hide your bra if you absolutely need to wear one. TOBI, you've done it again and with time, I know you'll do it again!