Law became the queen of besties after she released her hit single, "Over It." With over one million followers on TikTok, Law has since left us wanting more! The music sensation recently released another female anthem titled, "Controller," and we wanted all the details. In our exclusive interview with Law, she opened up to us about her new project, life as an artist during quarantine, and much more!
Tell us about your new single titled "Controller."
Basically, I wrote it about a couple different things on my mind. A few years back, I was in a pretty controlling, toxic relationship, but I never really wrote about it. I really didn't want to give it anymore attention. I was getting messages from girls, basically showing a common thing. They expressed that they were in these really controlling relationships. I knew that I wasn't the only one that had gone through this. At the time, a lot was going on with Black Lives Matter and Black media. I felt like I was being controlled in a lot of ways. As a Black female, I felt like media was controlling me and they were trying to tell me what I should look like or be like. I realized all these girls kind of felt controlled in their relationships and wanted to be free to do what they wanted. All of this came to my mind because I felt like this was a song people could relate to.
When did you know music was going to be the direction you took in life?
I kind of always knew. Nothing else really clicked for me. When I was in high school, I knew that college was my biggest fear. I felt like this because I just didn't want to go, I felt like it wasn't for me. Even for music, I felt like going to college for music was not a structure that would not work well for me. It was always my dream since I was a little girl. I knew at like five or six years old that I wanted to make music and sing. I played piano when I was four and guitar when I was six. I just had a natural ability and love to play instruments. It always clicked. If nothing else in my life made sense, I could sit down and play music. I felt a sense of home, I guess.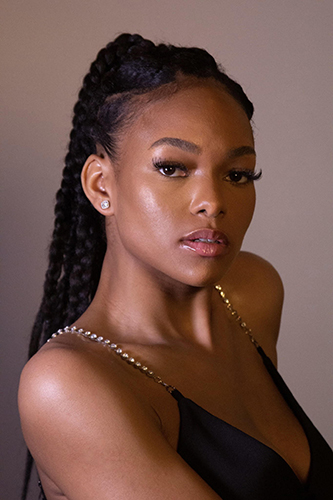 What was it like for you being an artist during this time of COVID-19?
I think it's kind of been a blessing and a curse. It's terrible because being an artist, a lot of what you do is based off of performers, shows, and mass gatherings. That aspect of things has been very hard. I haven't been able to do meet ups or shows that I want to do. The positive side is that it gave me an opportunity to work on my craft and focus on what I'm doing. It was like self-reflection and honing in on what I want to do as an artist, what kind of music I want to do, and what kind of message I want to spread. Quarantine allowed me to practice and write since I couldn't be outside. I got to focus on the other side of my artistry.
What are you currently working on and what can we expect to see from you in the rest of 2021?
I'm currently working on an EP at the moment. You can expect some more visuals and projects with cool collabs. I don't know, I like keeping people on their toes (laughs).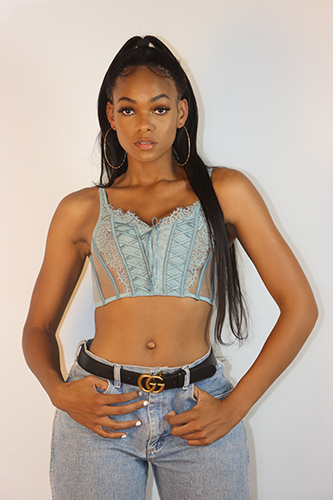 For more on Law, follow her on Instagram & TikTok today!
All images by Sloppy Vinyl