North Philadelphia native, Guordan Banks is back with a new single! Since his breakout track, "Keep You In Mind," Banks has excelled in his own way, without plans of slowing down anytime soon. I had the chance to sit down with him to discuss all the details surrounding his new single, "I Just Do," the lessons he's learned along his journey, and more!
Tell us how you first got into singing/songwriting.
It's a crazy story, but I've been writing songs for a long time. My first song that I wrote was in high school. I wrote a song and the vice principal took the song and used it for her church choir – which is a mega church, so it was a big deal. That was the first time I had someone perform my song. I actually got into the songwriting business through a familiar name – John Legend. I had the privilege to co-write with him on some songs that we were pitching for other artists. He took a liking into my style, and we clicked! I traveled with him to write Love in the Future album. I co-wrote "Who Do You Think We Are?." I was inspired by his way of writing. A lot of people don't know that his major was English. I would write songs and he would always correct the way I wrote it, verbiage, and the style. Not in a way that it was corny, but I worked with him for like a year. I had the privilege of working with Kanye West at the Mercer Hotel. That was my entry point into the music business. God is good. I got very lucky.
Since your breakout track, "Keep You In Mind," what would you say is the greatest lesson you've learned along the way?
The greatest lesson I've learned along my journey would be to do it anyway. Do it tired, afraid, happy, or sad. Do it anyway. Do it when you don't feel like doing it or when someone says you can't do it. "Keep You In Mind" was a very unique song. So many people say that it was too soulful and R&B. At the time, we tried getting out of the R&B space. Thank God we're still here. R&B is still alive, with Bruno Mars,  Anderson .Paak, H.E.R., and Jazmine Sullivan. For me, I was on a quest to keep R&B alive and thriving. My advice is to just do it anyway. If you feel down, use it as pressure. Do it! No emotion lasts forever. Do it regardless. That's how I got "Keep You In Mind" as far as we did, because we knew it was a special record. It had a purpose and place in this industry.
What inspired your single, "I Just Do."
"I Just Do," (laughs). I was in this resort in Jamaica called Geejam; it's on the outskirts and an hour and a half from the airport. I can't wait to go back. It's just a vibe. Romantic, vibrant, and it had great energy. It felt like paradise. At the studio that we had there, it's looking out towards the ocean. I'm in the studio with the producer and engineers. I'm in this nice studio with a microphone. For me, it felt like a moment of unconditional love. Just loving who I was, where I was at, the work that I was doing, and everything about it, even the flaws about how I got there. It all tied in. For me, loving myself in that type of way is so important. I tend to write songs, where I can write it to a person, but a lot of times when I do that, oftentimes I'm writing to myself. It's a universal song that I believe the world needed. Love has nothing to do with materialistic things and that's what people failed to realize. In the moment where we let that go, I think truly that's when we can feel authentic love. Until you do that, you will not feel love.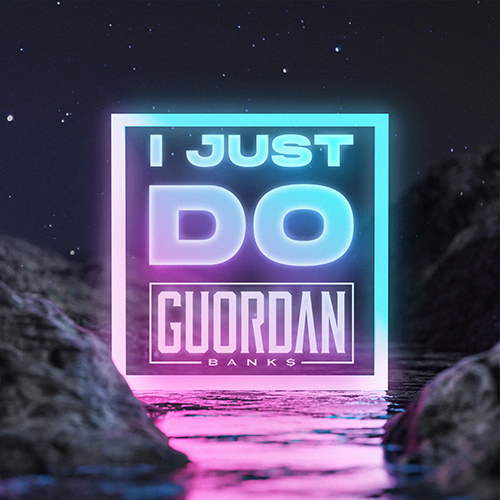 What are you currently working on and what can we expect to see from you in the rest of 2021?
Right now, I have a great album that I'm wrapping up. Also, I'm expanding into entrepreneurship and empowering Black entrepreneurs with resources and funding to help them grow their business. I'm working with some incredible artists and expanding my label. I've been blessed to create, create, and create. I'm also expanding into music distribution as well. A lot of people don't know that, but I have a music distribution company which allows artists to distribute with us. We also provide a unique component to our business, which is label services. A lot of distributions companies don't offer that. Also, building publishing, understanding publishing, and getting into educating artists about publishing. This last year has been a great experience from a business level, but I couldn't leave our interview without speaking about what's going on in the Black community. The rise of homicide is real, it's heading in a terrible direction. I was just in Philadelphia – where a 13-year-old kid got killed. Seeing why and how, and how frequent it has been happening is upsetting. It's alarming. I would behoove myself if I didn't speak with any editor or publication about this because hopefully you all are aware of this and see that it's something that has to be addressed. Please look at our Black and Brown communities in America, our very own backyards.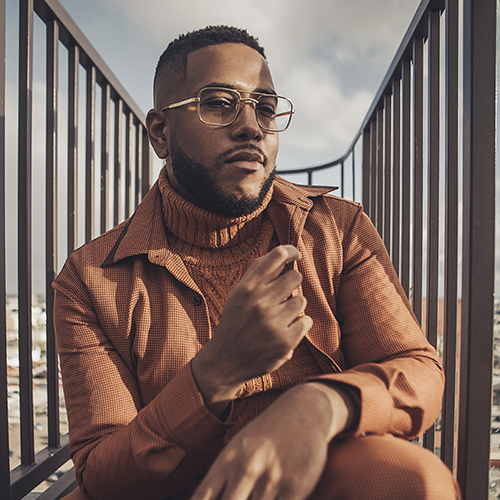 For more on Guordan Banks, follow him on Facebook, Instagram, & Twitter.