With his newly released album, singer/songwriter, Samoht is on a mission to speak to his fans about musically and artistically free. His new album titled, ALPHA follows his most recent, popular EP titled, CLEAR. We caught up with Samoht to discuss his goal to extend kindness through his music during the time of the global pandemic, his favorite song from the new album, and much more!
Tell us about your album, ALPHA.
'ALPHA' was released on October 30th. It is a body of work that I have been working on for about two and a half months. I dropped a project before Alpha that I worked on for about two weeks. I wanted to put out 'Clear' first before dropping 'ALPHA.' It's more alternative to me. It's a place sonically that I've always wanted to go but I felt like I wanted to release other sounds sonically before I got to here.
Do you have a favorite song from the album?
My favorite song on 'ALPHA' is "Naomi." The reason it is my favorite is because that song is the epitome of where I like to be musically. It's straight-forward, sexy, super clean, and it gets right to the point. It is 808 heavy, dark, and light at the same time.
Who would you say your musical influences are?
Musical influences for me include Jay Moss, Kim Burrell, Michael Jackson, Kid Cudi, and Toro Y Moi.
How has quarantine life been for you as an artist?
Well before I became a little more known, I was doing shows in my living room in Brooklyn. I would put out a flyer just saying that I would be singing songs of mine at my house if anyone wanted to come. I was literally giving my address to random people (laughs). I didn't get hit up that much, so this reminds me of that time. I'm used to working with a little bit, so I've actually been okay. I haven't missed a meal and I haven't missed much sleep. My uncle actually passed away from COVID so that was a hit to my family. I've been good, I've taken this time to reset.
What can we expect to see from you in the future?
A lot more music, art, and videos. I may start showing outfits on Instagram since my fans say that I don't (laughs).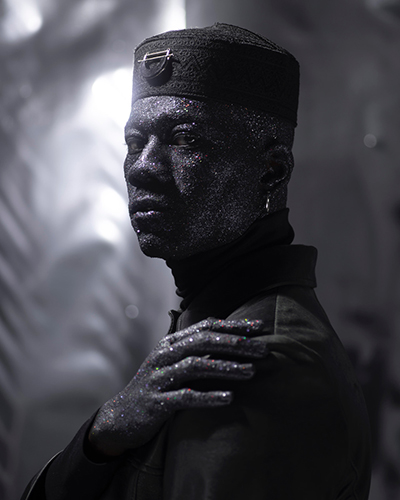 For more on Samoht, click here.
Stay connected with him by following him on Facebook, Instagram, & Twitter.
All images by photo by Sancho Small