When you're destined for GREATNESS nothing gets in your way.  Marshea Mayfield shares how she's postioned herself help other men and women that stand behind the chair grow successful, nourishing salons.  When you have a gift…let it shine on others !
Share who you are to our readers…
I'm Marshea Mayfield known as the Six Figure Beauty Expert who provides services and support to beauty industry leaders.   From the age of seven, I discovered my passion for saving money and keeping records.
As a young girl growing up in the projects, we often had small groups or clubs that I would organize and serve as the treasury. My mom would often say, "Shea why are you always the leader". My response would always be the same. "So, we can get stuff done mom!" She smiles and always encouraged me to go after what I desired no matter what.  Today that's my motto – "No Matter What!"
My late pastor Bobby Graham who impacted me greatly in choosing or understanding my gift and calling in helping other women and leaders, told me to focus on finding solutions rather than feeling sorry for myself if things didn't work out as planned. This greatly affected my mindset, and from then on, I focused on finding solutions.
Therefore, this is one of my motivations for the financial industry, such as accounting services, taxes, bookkeeping, and business strategies. I help other entrepreneurs, specifically industry leaders, to make and maintain 6-figures in their businesses.
Why did I become an entrepreneur? 
As I said earlier, I do not doubt that I was created, designed, and made to be a leader.  I have the ability and skills to lead, despite different triumphs and trials associated with it, which I have experienced as a young woman. I knew it was for a greater cause, not just for me.
When young, the pain I went through, such as rape, failed marriage, and multiples business losses inspired me to teach other women who may or may not have experienced the things I went through to understand that they also have a voice and have been gifted with something, and their trials and triumphs were not an accident.
It was positioned in them to be greater, do greater, and help someone else be great. So, when we realize that what we do is not about us, it becomes a game-changer. At that point, you take your purpose, passion, and what you are gifted in, and you monetize it.
I am a strong believer in faith in the word of God. When Habakkuk: 2:2 says 'your gift will make room for you,' it means I have a gift to inspire, motivate, encourage and push women to get results. I have a gift with numbers, look at a business and see how this business can scale to multiple 6-figures. I have been given the gift to enable people to shift their mindset and face their limiting beliefs. 
I decided to use my gift and become an entrepreneur to help them cross the bridge or gap to be the next big thing to themselves, family, and children.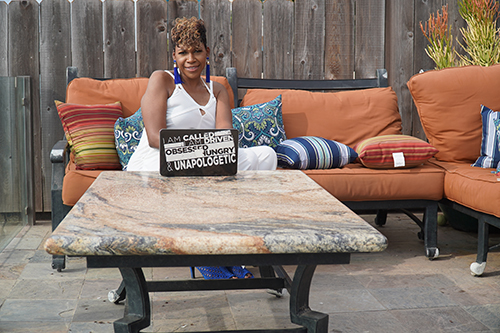 What is the best advice you have received in business that you wish to share with our readers? 
The best advice I can give after 11 years in the industry is to keep going no matter what.  Challenges and disappointments will occur and make you want to quit. Often, I wanted to quit in this process and journey. I was laughed at, mocked, the competition was stiff, and the family members were unsupportive, and I faced financial and staffing challenges.
If you are not the CEO of your company and do not envision your company like Amazon or Walmart, it will affect your company's growth. It would be best for you to work as the CEO and basically become responsible for the good and the bad, the income, expenses, profits, and losses in your company.
What have been the most effective tools you have used to promote your business? 
Since the pandemic, Zoom has been the best, and I am very grateful that I was aware of this service before the pandemic. Therefore, my business and company were able to continue operating more effectively.
Another tool I use is Mailchimp and EZ Text.  About 80% of people will likely read emails, and 98% use EZ Text to communicate, follow up etc. 90% will check their text messages, give you a response.  I also use QuickBooks for financial work.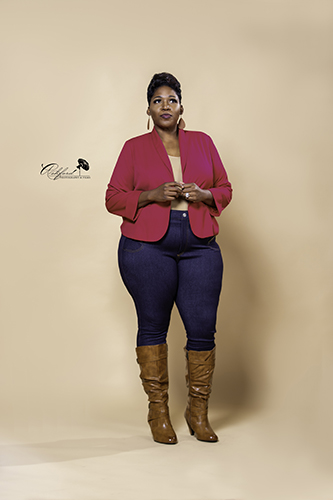 What would you say is your greatest professional accomplishment to date?
Today, my greatest accomplishment is reaching the threshold of a business owner for 14 years. I have written two books, and one is a best seller.
Financial Transformation –'Stop juggling your debt and become financially fit' – available on Amazon.
Bestseller – Wisdom, Wealth, And Power – 13 ways to turn your ideas, gifts, and talents into a profitable business.
What do you do for fun and relaxation?
I love water and going out to relax. For a quick getaway, I go to the lake and read a book or spend hours just meditating in prayer, giving thanks.
I love listening to motivational and inspirational messages on YouTube, which empowers me. I also read my bible and listen to an app with different scriptures that motivates me, encourages me, and inspires me to push forward on days when I feel weak or feel I need additional strength to support and help other people.
Spending time with my family is by far my best time ever. My husband, five wonderful kids, two grand babies, God-children and those special people God has placed in my life.  They make everything worth it!
What is the number one business goal you hope to accomplish over the next year?
I want to support 70 beauty industry leaders in making and maintaining 6 figures in 2021. I have implemented a proven Six Figures S.A.L.O.N. Blueprint Strategy. My team and I prepared to accommodate 70 people in the beauty industry and support them in reaching this threshold. That is my goal.
I also want to host events, and there's an upcoming retreat in 2021 that I look forward to promoting. Workshops will help transition women's minds to be CEOs, work as CEOS, and understand the benefits of operating as a CEO.
What is the best way for readers of Sheen Magazine to connect with you?
For the remainder of 2020, I will issue a series of information and content to support salon owners and beauty business with my 6- figure salon strategy to help you make and maintain those 6 figures. So be on the lookout for our upcoming articles for the remainder of this year.
Also, follow us on Facebook and Instagram!
Need to speak with me now? Let's chat
Contributing Writer – Dr. Cozette M. White, Advisory Accountant and Tax Expert.  Learn more about Dr. Cozette M. White on her official website.
Follow Dr. White – LinkedIn | Instagram | Facebook | YouTube TODAY!
All images by Ashford Photography & Films