New York based fashion designer, Brian Hernandez is known for his glamour, expression, art, and style that he inherited from his mom, who also influenced and inspired him. So yes, you can thank his mom for all of his fabulousness as a designer. The ambitious designer went on to attend college at the Arts Institute of New York City. As a student he learned the ins and outs of the fashion industry while gaining knowledge in construction, draping, pattern making, and illustrating. He even interned for Catherine Malandrino and The Blonds.
With all these new skill sets, the multitalented designer was ready to expand by creating his own brand The Brian Diaries, a brand that promotes inclusivity, and expression. Hernandez loves using his designs and voice to bring awareness to social injustice and inequality.
The Brian Diaries aims to enlighten people through fashion, books, journals, and everyday items fit for school, and the expression of artistry. We will definitely keep our eye on Hernandez, who continues to inspire many in the community. In our exclusive interview with Hernandez, the designer talks further about his journey as a fashion designer and fashion game changer!
Tell us what inspired you to become a fashion designer and what impact fashion has had in your life?
I would say women inspired me. I grew up with a mom who was a fashion girl. So from a young age I was always exposed to the process of getting done up and dressed. I love being able to create pieces that empower women because I was surrounded by them my whole life. Fashion has had a huge impact. It's allowed me to not only have a creative outlet but I have the opportunity to create things for people's daily lives. Pieces they can love and live in. Create moments in. Self expression is so satisfying and I love how you can do whatever you want with fashion.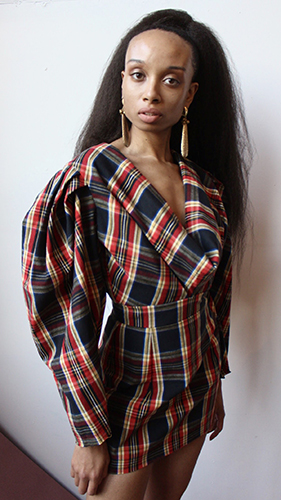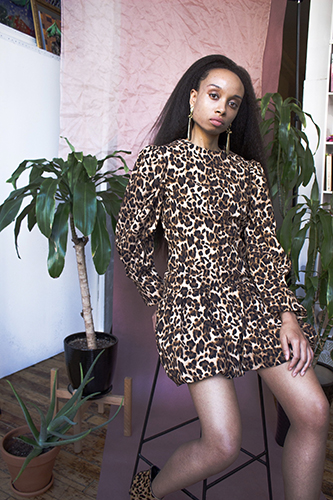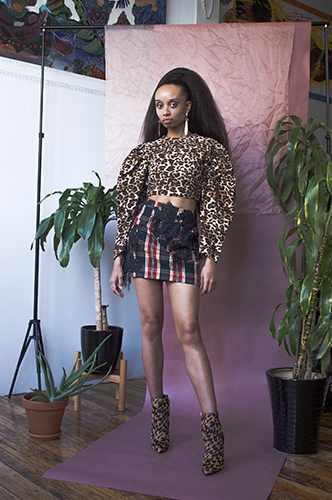 When creating your designs, where do you gather some of your inspiration from?
Music usually is always an inspiration. I get inspiration from thinking about how people live their lives, what can be not only practical, but a really amazing and beautiful garment. Fashion is something we live in everyday. Art inspires me as well. I'm a lover of art. In another life I would be a painter. Who inspires you in the fashion industry and is there any celebrity that you would like to design for?
I love vintage fashion. I love vintage Balenciaga and Dior, I also love modern designers like Alexander McQueen and Pyer Moss. I would love to dress Sarah Jessica Parker and Zendaya off the top of my head. And Rihanna, she can literally do no wrong.
What do you hope customers feel when wearing your clothes ?
I want them to feel strong and free. Being able to feel liberated and owning your true self is a feeling like no other. Clothing plays such a huge part in your identity. It plays such a huge part in how you see yourself and the life you aspire to live. I can even say that clothing is like a visual diary. A story of how you feel, what you feel, and in a way clothing is a voice. It makes statements.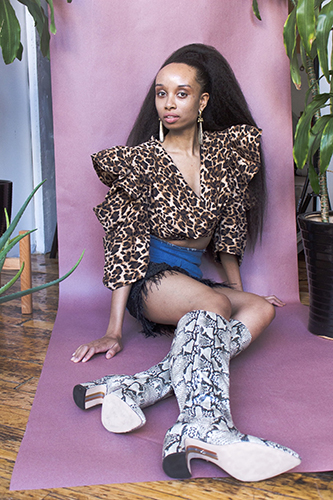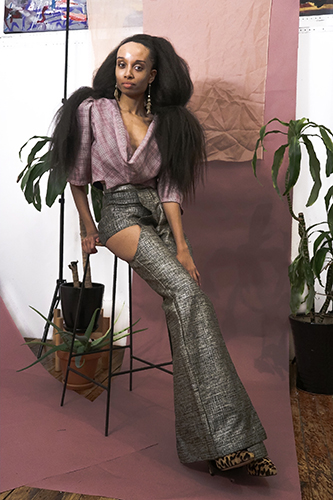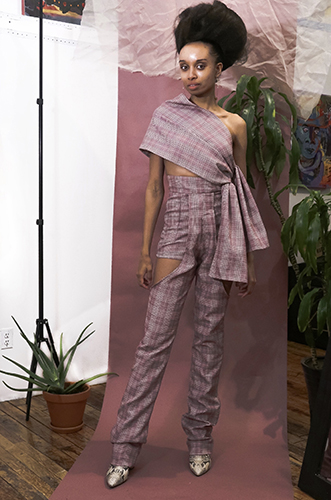 What else you can see yourself doing outside of fashion design?
I love fashion design, but I'm working on a line of adult and child friendly coloring book featuring my fashion illustrations. I want my art to also be able to speak to a younger demographic and give them something they can see in themselves. From coloring books to notebooks, and even one day potentially a doll line. I definitely want to dabble into different things outside of clothing.
What can we look forward to seeing from you?
You can look forward to seeing more clothing, branching out between genders and age groups to create something more inclusive. You can also look forward to seeing me do other projects outside of clothing.
All images courtesy of The Brian Diaries