Oh Boy Prince is a living legend in the music industry. His ability to consistently create viral hits with his interactive songs is unmatched. We all know him from the group, GS Boyz, who created the popular song and dance move "Stanky Legg". However, Oh Boy Prince is now a solo artist that can turn any song into a viral hit. His new single with Unique Musick, "Round Rock" already has over 40 million plays on TikTok. The song became so popular that the "One Leg In" challenge was created which millions of people worldwide participated in. Many fans believe Oh Boy Prince brings the fun back to interactive music.
Many may know you from the group, GS Boyz. However, tell us about the viral superstar Oh Boy Prince. 
Oh Boy Prince is a Star that won't give up, an Artist that will find any way to be heard no matter what. Prince makes music that connects to people and makes them happy, makes them dance. It's an emotional thing. People feel attached to my music.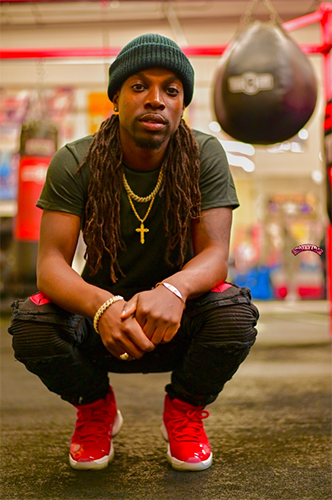 Would you say that you have more creative control over your craft now that you're a Solo Artist?
Yeah, when it comes to the music side, I do everything, find the beats, book the studio, get the graphics done, put it out, market it, I wear a lot of shoes with the help of my team! As a solo artist, I get to see that process through and through and not take too many opinions along the way. When I'm writing it's me by myself and then I bring in others. I'm more aware of how to market my music and get it to my fans as a solo artist, I know what they like and how they like to receive it. 
You've been in the music industry for a while. What's your secret to adapting to the "constantly changing" social media trends?
The secret is to always be yourself. There will always be a new platform. We had Myspace, then Facebook, then Twitter, Instagram, TikTok, and so many more but if you are yourself and authentic along the way that always stands. I utilize these platforms to reach people I wouldn't have a chance to. Use them to tell your story and engage with the people who are listening to your music. It doesn't matter if you have 1 person or 1 million people listening, use that to get your message out, but you have to be authentic.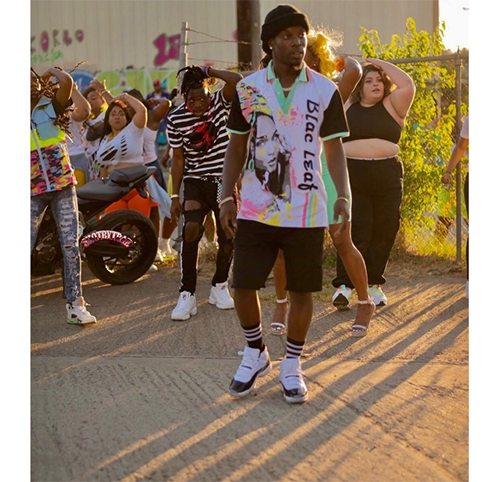 Every song you've released has gone viral. What's your thought process when it comes to making these creative hits?
I think I have a gift of knowing what people like and making music that gets them up and makes them happy, so it sticks. But creative marketing is important in having a song go viral. Using influencers, creating challenges, dances, all that works. People love to engage and be part of something, so making the music that does that can have a big chance of going viral. 
Your latest single "Round Rock" is a hit. Are you dropping anymore music before the year ends? What's in store for 2021?
New music will drop at the top of the year. I've been working on 2021 being bigger than 2020. 2020 was good for me but 2021 will be better!!! A lot more music and collaborations, venturing into other avenues outside of music and working on growing my brand as a solo artist. 
All images courtesy of Oh Boy Prince