Rising R&B star, Symphani Soto first caught our eyes when we made her our go-to girl when it came to all things makeup and hair in the online beauty space. Today, she's capturing more attention in the world of music with the release of new music! We recently sat down with Symphani to discuss her exciting single, "Just a Moment" featuring Eric Bellinger, what it's been like as a creative during this time of COVID-19, and much more!
Tell us about your single, "Just a Moment" ft. Eric Bellinger!
It's kind of in twist of "Dilemma," in a sense. When I heard the actual production, it reminded me of the early 2000s. It gave me that back and forth type of vibe between two people. It's such a cool vibe. That's what I got when I heard the record. When the actual writing process came along, it definitely kind of expanded on that.
What inspired the visuals for the music video?
"Dilemma" by Nelly and Kelly Rowland (laughs). For sure! I love that song and video! When I was younger, I wanted to be Kelly so bad. I just loved that love that they showed on camera. I definitely wanted to incorporate that in the music video. It gave me that nostalgia that I had when I was a young teenager.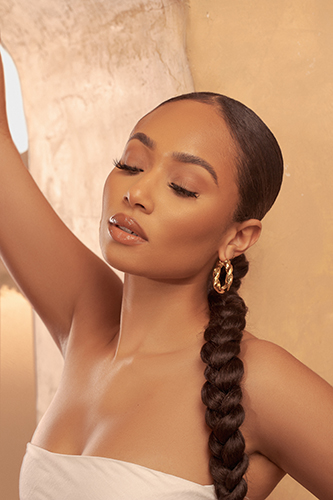 How would you describe being a creative during this time of COVID-19?
I would say that it has been very introspective. It kind of put me in a space where I just dove in a little bit deeper than I would've normally, having been so busy before COVID happened. I actually had a chance to actually stop for a second and really understand what I like and what I don't like. I got time to discover what I actually want to create versus going with the flow. I had a chance to really hone in on myself.
What are you currently working on and what can we expect to see from you in 2021?
I'm coming out with this project in the summertime. I'm super excited about this record. I've worked with some amazing creatives. I can't wait to share more music with everyone. Be sure to check out the singles I've released previously to "Just a Moment." Check out my socials and be sure to stream on Spotify!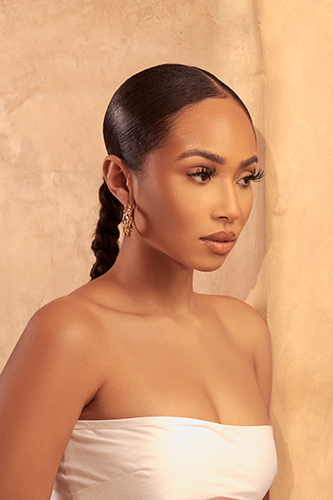 For more on Symphani Soto, follow her on Facebook, Instagram, Twitter, & YouTube.
CREDITS:
Photographer @nigelelliot 
Makeup and hair – Symphani Soto
Jewelry Brand @shopsuoro