Talk with Tara Lynn host, Tara Lynn Nelson is a woman on a mission to spread positivity through her platform. The ambitious host just wrapped up her first season of the hit show, featuring the likes of Styles P, Ace B, and Karlie Redd. Ahead of all she's got planned up her sleeve for the remainder of the year, we sat down with Nelson to discuss all the details of her show, her nonprofit Nu Life Opportunities, and much more!
What inspired the creation of the Talk with Tara Lynn Show?
Talk with Tara Lynn originally started over ten years ago. It was The Tara Lynn Show on Facebook. It was just something I did in my past time. A long time ago on Facebook, it was just like people doing whatever came to their mind. It wasn't as serious as it is now. It was me asking questions that my friends would send in that they were too uncomfortable to ask. I would post it on The Tara Lynn Show, and it just grew. People wanted to see these questions answered. I had a few hundred people that would send in questions and it grew over the years. Family, marriage, and kids started, and I became not as consistent with it until recently when all of my girls went to school. I have three daughters; they are all in school so that's when I started Talk with Tara Lynn. My background is actually in counseling. I have an undergrad in community counseling and a Masters in juvenile justice. With that and being a stay-at-home mom for so many years, I have talked to a lot of people about positive things going on in their lives.
Why did you select Facebook as your platform and how do you believe this show stands out amongst others?
Well, it started on Facebook. We're on YouTube, Instagram, and the Roku channel. I think what separates Talk with Tara Lynn from others is that I'm striving to stay positive. I know that kind of sounds cliché, but I really want to put the positive out. Like, if you're doing something positive or want to talk about something positive, I don't want to badger you or make you feel like I'm just trying to get into your business. I want to talk to you and learn what you want me to know about you. I'm giving a platform to anyone, it's not just music artists or actors; it's for anyone that is doing anything positive. There's negativity everywhere, but we know that! Why not put a platform out where it's just positivity. So, that's what I'm striving for and that's what separates Talk with Tara Lynn from everyone else.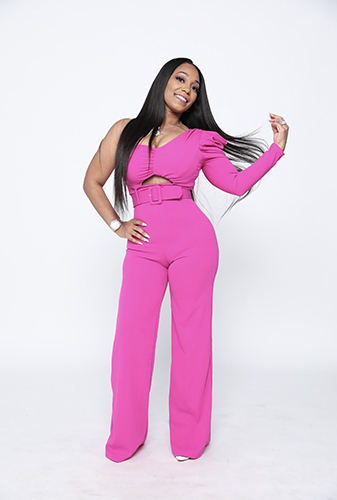 Can you give us insight into Nu Life Opportunities?
Nu Life Opportunities started at the beginning of the pandemic. It was crazy because my kids were home, everything got shut down, and we wondered what was going on! I noticed that there were a lot of people that had to drop out of school, or they didn't know what to do with themselves as far as income, education, or furthering themselves in life. I started Nu Life Opportunities – we just got our non-profit status. It's about helping people get back on their feet or just get on their feet. Some people have footing, and they need help getting back up. Some people have the footing, and they just need help on finding jobs, finding income, schooling, or anything we can help with. Anything they want to explore; Nu Life Opportunities wants to give you that outlet to help you find that thing that helps you move forward in life.
What are you currently working on and what can we expect to see from you in the rest of 2021?
Well, I have some exciting things! Season one is wrapping up. We're putting together the season finale, which is going to be hilarious! It will include bloopers and all the fun times we've had this season. Season two is going to be awesome! We just have some great things that we're planning. We have awesome guests that are already booked. Season two, is what the rest of 2021 is. We have some really fun things that I know our audience is going to enjoy. We're just making sure that the show is something that will keep going. I don't want the show to be something that is right now. I want the longevity of the show. It's something that once you look at it once, you're going to come back.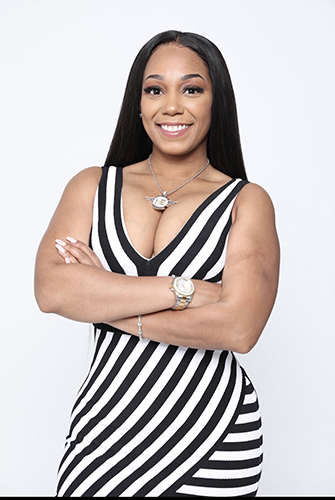 For more on Talk with Tara Lynn, follow the show on Facebook, Instagram & YouTube.
All images by Captured By O Studios, LLC