Reverend Kenya C. Williams wears many hats—mother, daughter, sister, friend, prayer warrior, author, entrepreneur, and philanthropist, to name a few—but she's best known as "The Agent of Love." Committed to embodying love in all that she does, Rev. Williams interweaves her faith and life experiences with her passion and purpose for serving others. Her commitment extends beyond what might be considered a typical career and reflects her calling to serve others in kindness and love. That's what made sitting down with Rev. Williams for this Sheen Magazine exclusive incredibly special and heartwarming.
Who is Rev. Kenya C. Williams?
At my core, I'm still the girl from the 80s who loves vanilla milkshakes, cheeseburgers, books by Judy Bloom, and talking on the phone to my besties while listening to 80s pop and hip-hop music. Oh, and I forgot—watching the goddess of 80s cinema—Molly Ringwald. I'm the 80s girl who blossomed into the butterfly of womanhood and who's grown into a servant, leader, mother, nanna, daughter, sister, godmother, friend, prayer warrior, author, entrepreneur, philanthropist, and lover of love.
I'm a published author who collaborated on Stepping Into Our Territory 2nd Edition. I try to be intentional in how I treat others; I'm also thoughtful, kind, caring, and benevolent. Because of my work embodying love in action, I'm known as "The Agent of Love."
Why do you do what you do?
Some things just choose you; it's inside your DNA. Being love in action to others by encouraging and supporting comes naturally for me whether I'm ministering the Gospel of Jesus Christ, writing a manuscript, creating biblically based curriculum, or offering premier virtual office support through Grace Girl, LLC. It's who I am. Spreading love to others by demonstrating love in action through relational encounters is my way of helping the universe transform lives one heart at a time.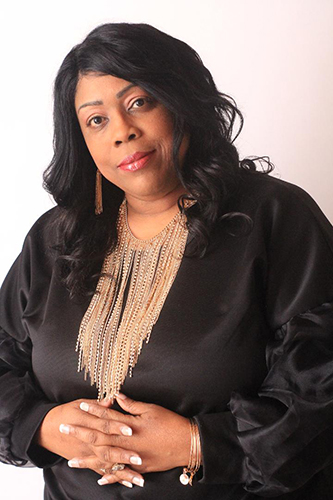 What characteristics do you bring to your profession?
In a time when "being connected" or "making money" is the driving force for how and why many do business, I aim to operate from a place of integrity. Within today's society, building relational currency isn't as important as gaining a quick financial return. This puts me in a position to bring something unique to the table. I believe in building relationships and abiding by ethical standards while providing a premium service.
One of the greatest blessings came from the "Mom and Pop" era of business when relational currency was how businesses thrived. It wasn't the quantity of sales, but the quality of service and personal connections made. When you entered the business, they knew your name and your family. This is relational currency at its best; building, developing, and reaping the return of investing and reinvesting in community. These are the characteristics I bring to my profession.
What advice would you give someone who wants to mirror your success?
Be your authentic self and own your uniqueness. Discover and develop your passion. What keeps you up late at night or fuels your energy in the early morning hours? That's usually what you love to do. To be successful, you must study, develop your craft, and cultivate relationships with others. Never stop being a student; the world is constantly evolving, and we must evolve with it.
How do you define success?
Success is looking at myself in the mirror every day and loving the woman peering back at me regardless of my imperfections. Success is instilling integrity and love in my daughters and grandchildren. Success is sharing the "Good News" with someone and seeing their acceptance of Jesus Christ as their Savior. Success is stepping out on faith to do something I never imagined. Success is making a positive impact on those I encounter. Success is whatever you deem important; it's a personal quest.
What sense of purpose do you draw from your culture and community?
Being an African American woman, my culture has influenced every area of my life. The strong sense of family and faith solidified my purpose in ministry and my sense of community. Faith was the catalyst that fueled my ancestors' belief that change would come if not in their generation but, perhaps, in the next. I stand on the hope and passion of my culture and community; the opportunity to build my legacy is because of those who came before and paved the way. I am because they were.
Tell us more about Grace Girl.
Grace Girl, LLC is a vision I had in 2013. I didn't understand the power of the vision, but I knew I would take a leap of faith. I was at work when I wrote my first Grace Girl symposium. I didn't have the name, but I knew I wanted to connect with girls from the age of 10 to womanhood. I knew I wanted to empower, encourage, and educate them to be their absolute best and to offer a village of support. Seven years after my vision, this dream came to life as Grace Girl, LLC.
Grace Girl, LLC Professional Services division offers premier virtual office support by assisting clients with special projects on a needed basis. The Philanthropic Efforts division is the embodiment of my faith and passion. It's the heart of the company—a reflection of my commitment to serving others.
Grace Girl, LLC is also a global movement with its core foundation based on the principle of love. Contagious Love is the catalyst that will transform the lives of every girl and woman connected to Grace Girl, LLC. We believe every woman, regardless of her past, present, or future, has a young girl inside her who still dreams of those innocent moments.
We're excited to have others share our purpose. Some of our proudest partnerships include She Exist (CEO Jenelle Harris) and The Calm Corner (CEO Rev. Erica Fulton). We also work with MTM Modeling Magazine (CEO Fullet Clark), Rogue Fashen (CEO Willie Thorpe), Black Perrie, LLC (CEO Moses), and "Beloved" Yemaja Jubilee.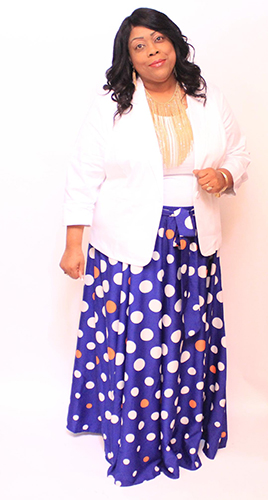 Will you leave us with some encouraging words?
"And now these three remain: Faith, Hope, and Love. But the greatest of these is Love." 1 Corinthians 13:13. When all else fails, to be love in action is to be the very foundation of what mankind craves and needs. If you sow love into the universe, you'll reap its blessings.
How can we learn more about your work?
Website:  www.gracegirl.org
Email: agentoflove@gracegirl.org
Instagram: @agentoflove @beingloveinactionpodcast
Twitter: @beingluvnaction
Facebook: Kenya C. Williams 
Podcast: Being Love in Action on Podbean App, Apple iTunes, and iHeart Radio