Kenderley Chandler is a woman that exemplifies beauty, grace, and wisdom. The entrepreneur and author was previously a heavyweight boxing champion in West Virginia. She went from the boxing ring to the pulpit. In her experience, she discovered she was a warrior in the spiritual realm. Chandler is a proud mother, believer, and a woman walking in her faith. We caught up with her to discuss why her faith plays such an important role in her life, why she is so passionate about women empowerment, and much more. In our eyes (and most importantly God), she is a big deal.
Tell us how you believe outwards beauty does not define how beautiful a person is.
I believe that outward beauty does not have anything to do with how beautiful a person is. It's all about your heart, how you treat others, if you have a heart full of gold, that's what beauty is to me.
Your faith is so important to you. Why is this?
My faith is important to me because I understand that going through life, it throws all kinds of challenges at us. Sometimes it's unexpected and we go through a lot. You have to know that there is a God. He's there to help us through. We may go through stuff but He's helping us and letting us know He is there through the pain. My faith is very important because God has helped me through a lot. He's blessed me with my life and being connected to Him is important, He's everything.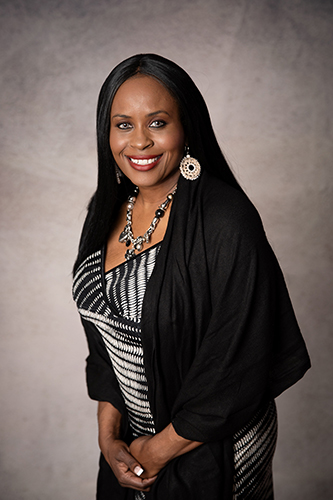 You were a heavyweight champion in Wheeling, West Virginia. How would you describe that experience?
That experience was very nice because it brought me to my full potential in terms of my health, that's when I was at my healthiest. Also, I grew to know that I'm able to do all things. I know that I can go get whatever I set my mind to. In addition, I was an athlete, so it helped me accomplish discipline. It was a beautiful experience.
As a mother, what do you believe is the greatest lesson you've learned?
The greatest lesson that I've learned is to let my children be unique in their own way. In raising them, I know that God is implementing them with morals and values. I'm preparing them for real life. It's going to help them make their marks in their lives and be loving and kind to other people.
What made you want to become an author? Can you tell us about your new book releasing this August?
I wanted to become an author because that's a way I could express myself to people. A lot of people are going through some things and they don't know how to get out of it. Going through it and writing a book is just another platform for me to be able to reach others and let them know they're not by themselves, there is a way out, and they can make it through. The book is all about my experiences and letting others know that God does care about them.
What do you believe your purpose is in life?
My purpose in life is to be a servant. That means being able to serve other people. If you humbly serve other people and care for others, God will bless you with a lot of other things. If you're not humble with life and you can't help others, that's where arrogancy creeps in. It's all about being of service to others at all levels.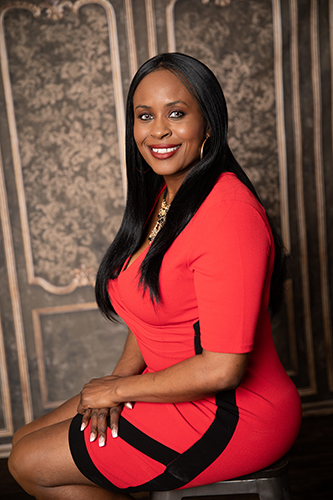 Tell us why women empowerment is so important to you.
As women, we go through so much. Just know you can do all things. You don't have to be a certain color or size. As long as you know in your mind that you can do it, then you're able to fulfill all things. I believe that most people don't have a support system or backing. Knowing that you believe in yourself and that you have God, I believe that you can accomplish anything. One thing that's very important to know is that you're able to do anything.
What can we expect to see from you in the future?
You can expect to see my book being published, continuing to be a woman of God, and making a mark in my endeavors as an entrepreneur. I want to help all people in different fields and to make a difference. It all depends on what God gives me and what direction He leads me. There are more great things to come.