Karmisha Superville's calling in life was one that came unexpectedly but with good reasoning after walking through her neighborhood and noticing young black men especially, youths were shot and killed unjustly and at alarming rates. After graduating with a bachelor's in Business Administration and Mass Communication, Karmisha's dream career was becoming an entertainment marketing executive. But she soon found herself in conversations with her Pastor planning a unified community event bringing everyone together.
In 2015, they rallied support from local government and elected officials to launch the Bridging the Gap Initiative that drew well over 600 residents and community partners. It was a full day of empowering speeches, Wellness, actionable topics on how to address gun violence and much more.
Ever since that moment Karmisha began planning various mission-focused events which has blossomed over the years. And has afforded her with the opportunity of becoming the Creative Director for New York Fashion Week, #blackfashionmatters alongside the founder of BeautyWithin Magazine.
How did you get to this moment in your life?
I strongly believe adversities in our lives impact our future one way or the other and that's the same for my professional and personal development. It has led me to this pinnacle moment in time where in the past I have experienced many disappointments and questioned my own self-worth. Even through my darkest hour, I wholeheartedly believed in the power of restoration. 
As the founder of EBK Events – what's the most important part of creating a successful event?
The most important part of creating a successful events are broken down into (5) steps.
1. Why are you hosting this event/or gathering?
For example, what's the benefit of a 300+plus wedding list, trade show or annual women's retreat? 
2. Who is your target audience?
For example, with this event who do I plan to target? Is it a kid's event, workshop for entrepreneurs, beauty launch, or on-site activation for a brand? 
3. Manage your guest expectations.
When planning any type of event ensure that you are taking everything that can go wrong —will go wrong. Make sure to always plan worst case scenario but expect a successful outcome. 
4. Ensure all your vendors are on deck.
This is crucial because on the day of the event a few things you don't want for example: missing decor, horrible lighting, and/or your guest do not have a clear understanding of the event or maybe directions. Ensure that all your vendors are in place and perform a run through a few days before the actual day of the event.
5. Lastly, at all cost ensure that you create the best experience for your guest during the event because detail matters even in your dreams. Walk around mingle with your guest and get their honest feedback after the event.
Along aside event planning, what are some other hobbies that you have?
I love love to dance. I consider myself a dancing machine. I love to go to my nearest park and just dance the time away. I also volunteer at my local church.
What does self-care mean to you? What do you use as self-care?
Self-care means taking care of my mental health. Whenever I feel depressed or down for whatever reason. I always ensure that I talk with someone whether it's my mother, brother, or friend —I make it my duty to talk with someone, then I go dance.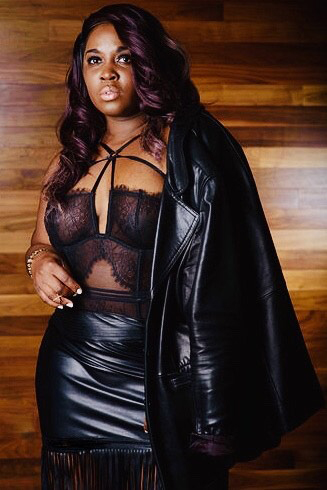 What future plans or endeavors do you have to look forward to? 
Wow! The future seems so far away! I plan to enhance my brand becoming more than just one thing but a plethora of excellence in fashion, lifestyle and maybe hosting. Honestly the clouds in the sky are limitless, so shall I be. 
Images provided by Karmisha Superville