Working with mama and contributing to the culture is always a joy in the African-American community. Founded on these principles, The International Black Film Festival, (IBFF)  is still going strong 15 years later! This year's festival was held Sept. 30- Oct. 4th.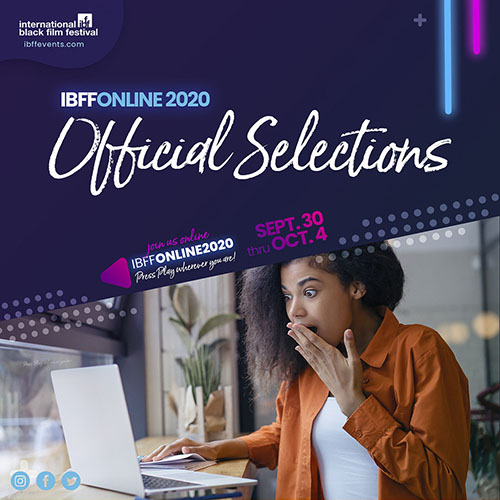 Hazel Joyner-Smith is the founder and Executive Director of the nonprofit. Her daughters, Ivy and Ingrid Brown assist her in executing this yearly event that is free to the public. This October, the festival went virtual in wake of the Covid-19 pandemic showcasing the work of emerging  indie filmmakers, actors, composers, screenwriters, directors.
Founded in Nashville, IBFF is a non-profit that relies on a highly competent team of committed professionals who invest their time and expertise to showcase the work of emerging and seasoned indie filmmakers, actors, composers, screenwriters, directors and other Black creatives in film. Best of all, it's free to the public every year.
Virtual attendees participated in a plethora of panels and activities, including Make Your Own Helmet: Black Panther Tribute led by celebrity special effects makeup artist Rick Prince. There was a tribute to civil rights leaders titled Superheroes of Social Justice: Past, Present & Future.
However, the most exciting part of IBFF for many participants is the award ceremony! Here are this year's big winners:
BFF Award Categories:
Best Long Documentary / "Remembering Anarcha" Directed By Josh Carples
Best Short Documentary / "70 Years of Blackness : The Untangling of Race And Adoption" Directed By Christopher Windfield
Best Narrative Short / "A Storybook Ending" Directed By Lanri Olabisi
Best Narrative Feature / "Through The Eyes of A Father" Directed By Ty Rae Carter
Best of the Festival / "Be Us: To Work" Directed By Tosca Davis , Cedric Smith & Terrance Thomas
Best Student Film / "Puppy Love" Directed Darren Heard
Audience Choice / "Walk A Mile In My Shoes", Directed By Alvin Moore Jr.
Best International Film / "Our Gororngosa" Directed By Carla Rebai
Best of Tennessee / "1st Forgotten Champions" Directed By Morecco Coleman
Best Children & Youth Film / "Six Pack" Directed By Rita Usher
Best Inspirational Film / "The Simple Path" Directed By Charles Moore
Honorable Mention / "After Selma" Directed By Loki Mulholland
For more information on International Black Film Festival, click here.
All images by Tyre Granneman