On Friday evening, September 24, 2021 in Jonesboro, The Leading Ladies if Logistix Transportation Atlanta hosted their 3rd Annual Networking Mixer. It began with open networking with vendors and followed with the concluding segment featuring a panel discussion moderated by Larry Cothran discussing niches within the trucking and logistics industry.
Attendees were able to learn how to market themselves, how to locate new business, locate new contracts, and the best equipment to purchase for their business. The panelists included co-founder Tawana Randall of Gold Star Logistics, Shay Lynn Dixion of Allegiant Logistics, Te-a and Devan Hudson of Hudson Freight, Shante Randolph of Randolph Elite Fleet; Shaquana "Shaq" Teasley of Agate Solutions, LLC;  Thomas "Tank" Johnson of Unite Us Global.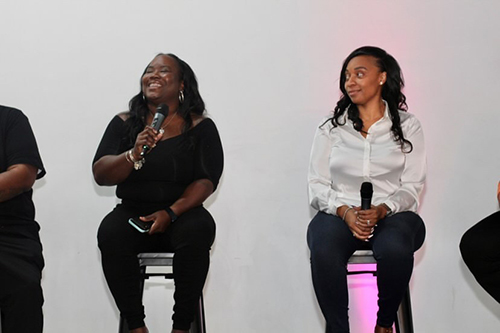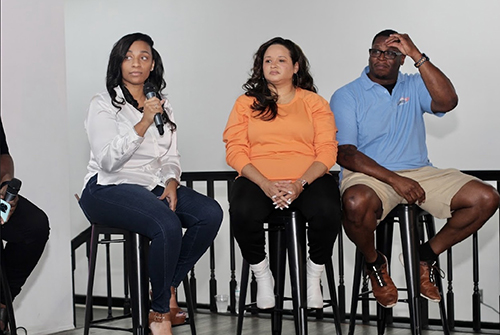 The Leading Ladies of Logistix Atlanta Mixer had nearly 100 attendees and 9 vendors, including The Atlanta Black Chamber, In City Magazine, OTR Capital, Transfix Lady Logistix, LLC, Legacy Trucking Consulting, Michele Lenore Enterprises, Allegiant Logistics, Paparazzi, Koch Transportation Service, LLC, and Precis Screening.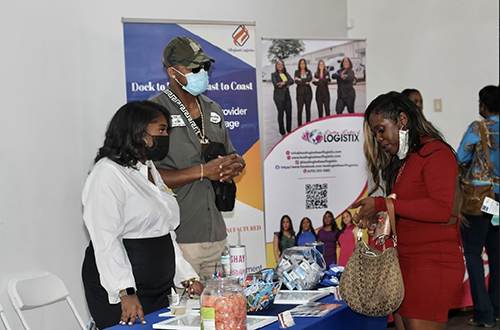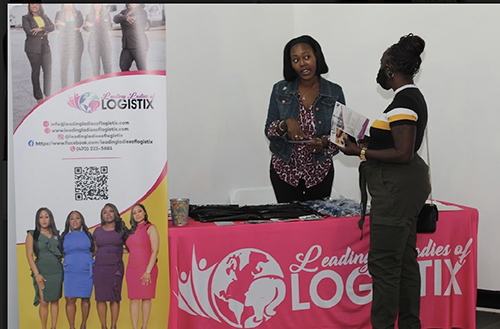 At the event's closing, over $6,000 in prize giveaways were raffled off to attendees by sponsor Axle Payments. Attendees got the chance to win a refrigerator, a 43inch TV, fuel cards, and a full year of a T.M.S system that is valued at over $3000.00!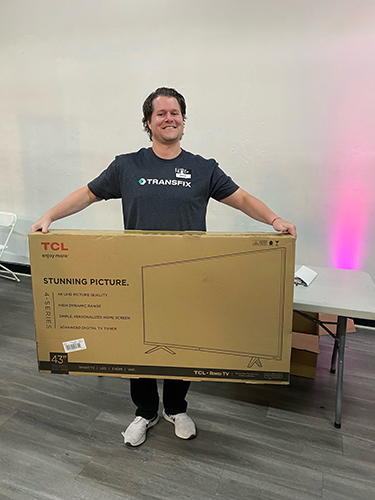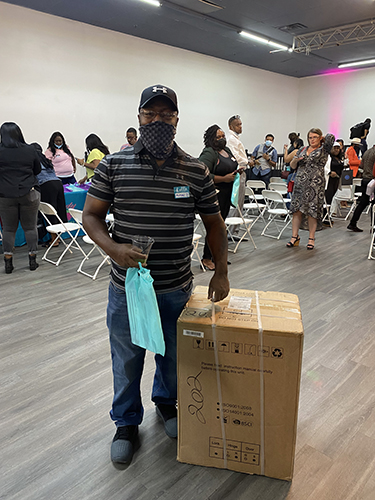 The Leading Ladies of Logistix will conclude the year hosting their 3rd Annual Transportation & Networking Conference November 4-6 at the Atlanta Airport Marriot. This is the only minority conference where attendees will get the entirety of the freight, transportation, and government contracting industry in one place. The three-day conference will have open networking, breakout training, entertainment, and ending with a '90s themed party. Attendees will learn about: Truck Carrier, Broker, Shipper Behavior, Insurance, Government Contracting, Business Credit, Accounting, Dispatching, Legal and more.
All images by U.N.I.A. World