I recently had a chance to sit down and talk with Croix Carter a sophomore currently studying Biology Pre-Med at Texas Southern University located in the 3rd Ward area of Houston, TX. Croix whose pronouns are he/him had a few things to get off his chest when I asked him about the recent conversations dealing with DaBaby and Boosie speaking on how Black queer men are breaking up the family and the feminization of black men has become an agenda in the world.
Do you think there is a disconnect with HBCUs and Black queer students? 
Yes, for there isn't enough representation of queer students in leadership roles. Even when you go deeper into the social aspects and involvements there isn't representative voices or figures in the community. Look at Greek life or dance teams you don't see openly queer members. Many queer students who attend HBCUs feel as if their voices are not heard. 
Why is it important for Black Queer students to have spaces built for them?
Without those spaces black queer students don't have hope, they don't have that representation of what it's like to see somebody who looks like them in these jobs or positions that many have told us that we couldn't fit in. Just like being black we were once told we couldn't do the things we are doing now, but we're doing it. It's all about evolving and growing.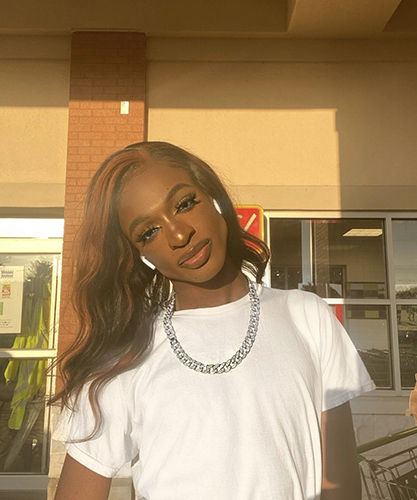 How can colleges/universities help their Black queer students feel as being part of the dynamics of college life?
Colleges/universities can help their black queer students feel a part of the dynamics of college life by getting rid of the stigma of black queer are only meant for the arts or fashion and beauty. Start pushing the narrative of a black queer president, of a black queer Secretary of state, of a black queer rocket scientist or surgeon or whatever because being queer doesn't make you less than capable of something. 
How did you feel about DaBaby & Booise's comments recently?
I feel that DaBaby is uneducated in his choices of words not knowing how they can affect those around him. Boosie on the other hand is from a generation where being black and queer was taboo and was not approved of due to religion and the mass majority of black people being Christian which is another conversation. But, he is uneducated as well and very ignorant sometimes you cannot teach an old dog new tricks.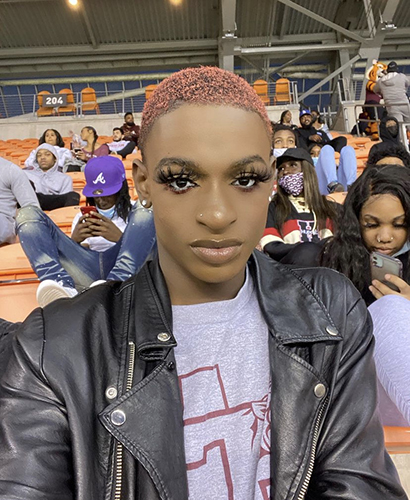 Do you feel HBCUs are ran like an institution or more like a church? 
I feel that HBCUs are ran with one of the same. For church is what black people are taught and bred to know and it's a major part of our history so I'm not surprised but essentially yes, I would lean more towards a church. And that's what I feel separates us from PWIs they don't emphasize on religion like an HBCU does.
Do you believe black people see your sexuality first or your skin color? 
I believe people see my sexuality first, for its always the GAY friend, the GAY cousin, the GAY artist. Never just the friend, the cousin, the artist. People in society can't function without having a label or something to put together with things they don't understand. But nobody ever fully embraced the LGBTQ+ community, so there would be a massive flow of education to appropriate our space. I feel my color or ethnicity is what makes it so much worse for being black, gay and a male is the trifecta of living hell so overall I'd say my sexuality for sure. Essentially, it's just a bunch of ignorance and education that needs to happen.
All images provided by Croix Carter