What is Comedy and Creativity without a little Chaos? The Shhh Show ATL brings a collection of seasoned veterans and wishful amateurs together and The Shhh Goes Down.
Sheen Magazine was on the Scene at ATL's Buckhead Theatre for some Shhh and giggles. Executive produced by Shy Jones—The Shhh Show ATL is giving Showtime at the Apollo vibes, in which amateur performers get their hot fifteen minutes of fame—if the audience allows it, before being clobbered with miniature pillows of Shhh, indicating that the amateurs performance wasn't Shhh.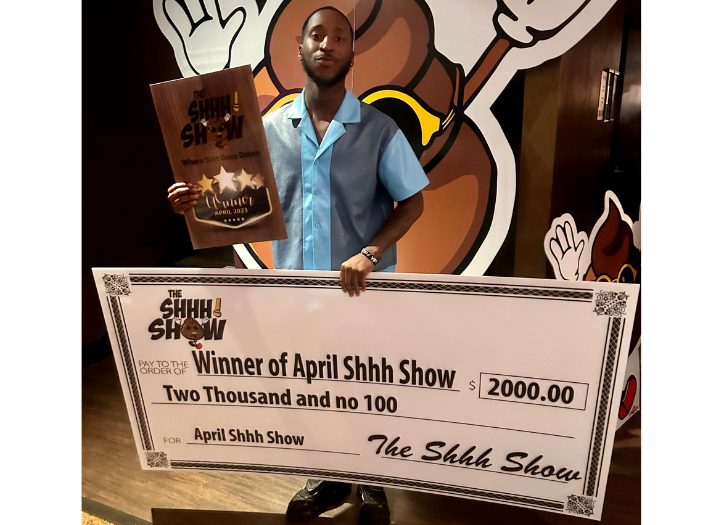 Big Bank of iHeart Radio's Black Effect "Big Facts Podcast" and JoJo Alonso of The Beat ATL and co-host of "The Big Homies House"—a couple of Atlanta's finest influencers in radio and podcasts, led the variety pack and the audience did not hold back. Eventually, the entertainment jurors selected a winner they were satisfied with. Vocalist and songwriter—Kyng, crooned his way into some coinage, via his satiny serenade of Maxwell's iconic record—"This Woman's Work." His falsetto calmed the crowd, and no applause was spared, as the house were brought to their feet. Kyng secured the bag—wining the $2,000 grand prize.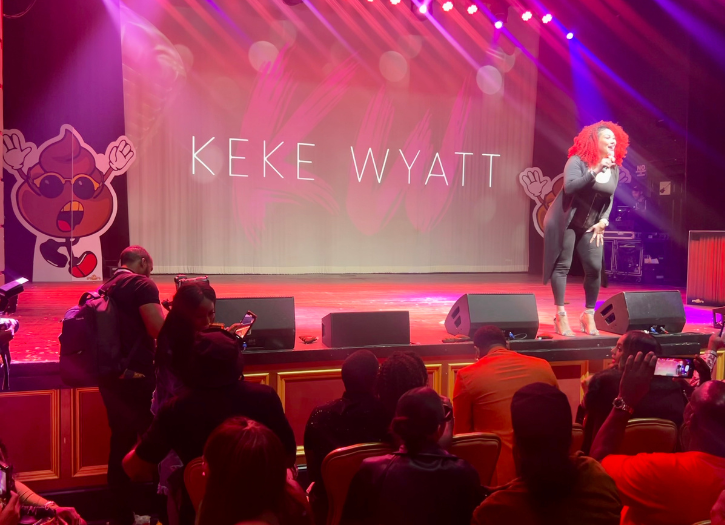 Be on the lookout for Atlanta's homegrown stand-up Queen—Erica Duchess, who left the audience in shambles with her comedic prowess. The Duchess is definitely in the running to becoming the next comedienne icon. Comedic legend—TK Kirkland showed up and continues to pose the question—Who Raised You? Followed by TK raising you via a series of lessons on how to do life in a more mature, yet still freaky kind of way. R and B icons—Case and Keke Wyatt filled the room, closing the show with that good ole 90's and 2000's "Touch Me, Tease Me" and "Nothing In This World" R&B nostalgia. 
Save the date for the next episode of @theshhhshowatl on June 20th and if you feel like you can walk away the grand prize, auditions are Tuesdays— LIVE on IG via @bigbankdte. 
Be sure to follow and stay tapped in with @_jojoalonso @joneswithme @ericaduchess @kyngmusik @iam_case1 @keke_wyatt on social media.