The Sistahs in Business Expo does it BIG, yet again! — On Saturday, September 18, 2021, SIBEXPO Founder, Aisha Taylor Issah and her entire "Red Shirt Brigade" made their way to The Carlos Center Ballroom in Atlanta to present the highly anticipated event.
Due to COVID precautions and Pandemic restrictions, The 2020 SIBExpo was put on hold and postponed, like many large productions last year. We can confirm that the rain check gave what it was supposed to give and DELIVERED in such a major way. Guest speakers, Panelists, and Vendors were more eager than ever to get back in the mix and fellowship with our sistahs! — The event opened up with Prayer by Mrs. Taylor Issah and was hosted by WSBTV's own Channel 2 News anchor, Tyisha Fernandes.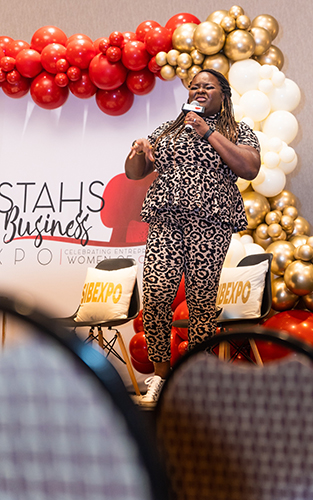 The agenda began with a quite humorous and mega-informative fireside chat with Bevy Smith, moderated by producer Shari Walton, who also served as the official 2021 SIBExpo ATL Media Correspondent. Ms. Smith's spirit and energy generated so much laughter and sealed the deal with signed copies of her book, Bevelations: Lessons from a Mutha, Auntie, Bestie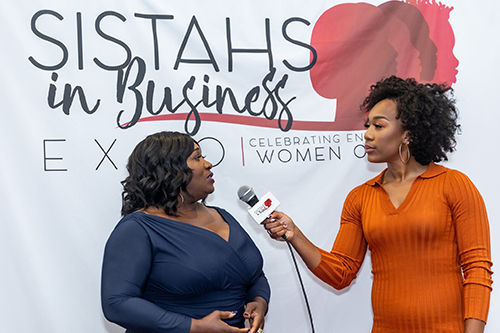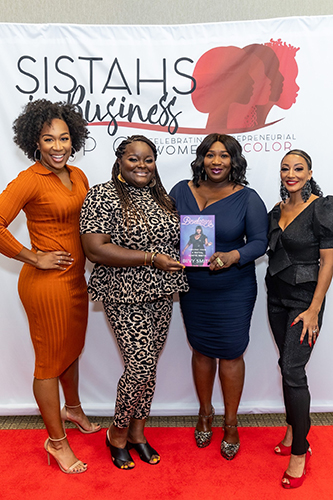 The SIBEXPO is the largest, most intimate and industry-diverse, touring expo in the nation! The way things are executed here is just different. — "The SIB" as fans and supporters have nicknamed it, is known for bringing out the city's best vendors with top quality products and services, along with guests and attendees who actually shop! — The celebrity/iconic guest speakers they feature have proven to consistently be true and genuine for the cause and have created life-changing moments in this space.
Following the fireside chat with Bevy Smith, guest were able to shop in preparation for the next lineup; the "Superpower Panel" hosted by Aisha Taylor Issah. — The panel featured the UnCloned™️ marketing maven Audria Richmond, CEO of Black Moms Blog and author Shanicia Boswell, business strategist Averri Simone, and business attorney Sareena Beasley. — The response from attendees had an echo because comments of inspiration and motivation circled the place with ease.
Each segment was completed with open-ended Q&A from guests, as not to leave any stone unturned. — The next fireside chat featured reality TV personality and Yelle Cosmetics CEO, Yandy Smith-Harris, moderated by host, Tyisha Fernandes. Yandy was amazingly transparent and refreshing, offering key insight on business and personal encouragement. She was supported and accompanied by husband Mandeeces, who could be found facilitating sales at their sales display, as well as exchanging info and answering questions on behalf of Yelle Cosmetics. It was a great time and moment!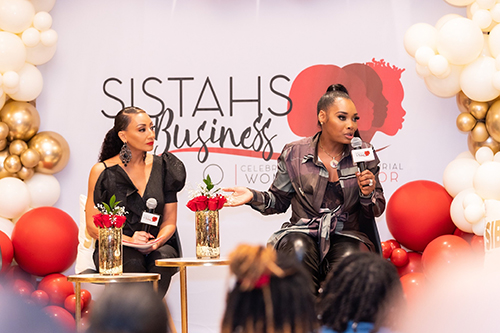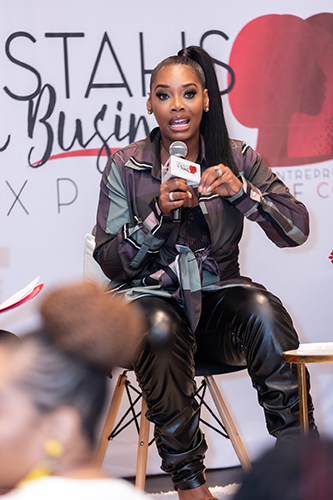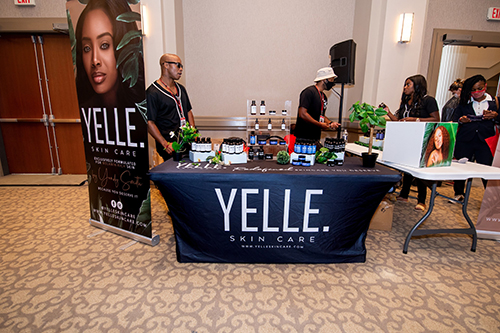 Lastly, the Miss Quad Webb of Married to Medicine and Absolutely Quad™️ lifestyle brand, sat down with celebrity publicist and branding expert, Brittany Miller for the final fireside chat of the day. — Miss Quad absolutely delivered! Her energy and connect-ability with attendees was illuminating. A member of SIBEXPO press purchased 13 of her "Cooking with Miss Quad" cookbooks which were gifted to guests on site. — Guest Q&A participants were awarded opportunities to work with her and dancing commenced to celebrate!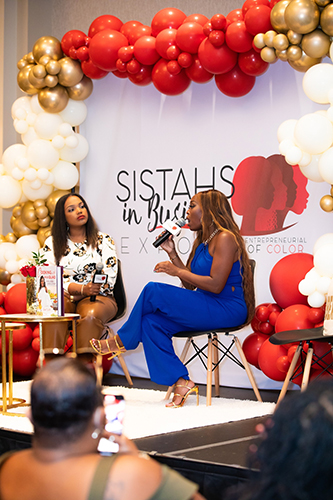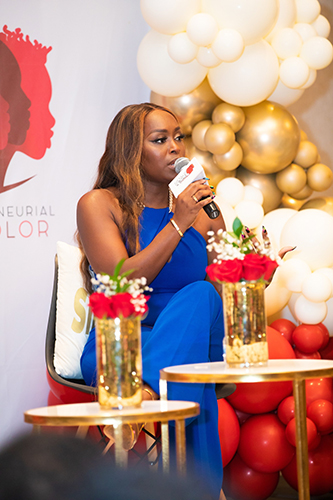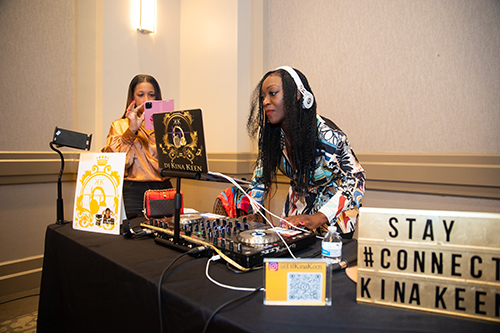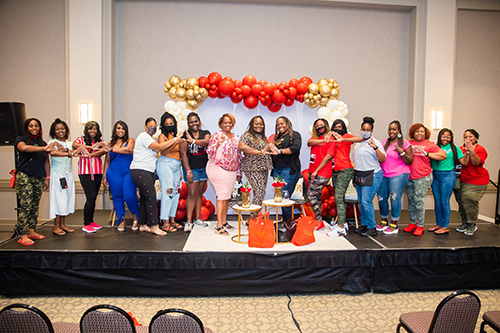 DJ Kinakeen slayed the sounds and food was provided by select vendors, PAC Catering and Georgia's Best Baked Beans! — If you did not get the chance to attend this year, we encourage you to connect and secure your spot for New Jersey, which is their final stop for 2021 (on October 23rd)! Otherwise, one must twiddle thumbs and stalk their socials until SIBEXPO ATL 2022! We will be there!
All images by @323creativedesigns