Millennials are saddled with record student-loan debt of $1.5 trillion and many have a hard time affording a first house – afraid they may not meet key financial goals.  Natasha Campbell, helps them overcome that fear with simple steps.
Please introduce yourself to our reading audience.
I'm Natasha Campbell a speaker, business mentor, thought leader on financial empowerment for women, the founder of WealthStylist and the creator of #MadeToBePaid. I'm on a mission to help professional and entrepreneurial millennial women achieve personal, financial and business growth.
Combining my experience as a certified professional life coach with a deep knowledge of positive psychology + a Master's in Business Administration specializing in finance. With proven experience as a former Fortune 200 Business Analyst and over 10 years in human development and curriculum and instructional design, allows me to use my experience to help women design a life and business they love.
What made you want to go in to business?
I got my start teaching women how to manage their money wisely. Through my own personal journey, I've learned that I was looking for fulfillment in all the wrong places–in my resume, degrees, status, money, things, and to be honest the expectation of other people. In healing my areas of brokenness (the inner wealth) I discovered how to save over $16,000 (…well with my hubby *insert happy dance*), paid off all debt before purchasing our first home within one year, and maintained a high credit score over 700. While working to create a healthy relationship with money, I desired a service that would guide my inner journey from pain, fears, and shame to hope, self-esteem, and abundance, so I created one! 
As I began to work to help women transform their financial lifestyle, I realized there were untapped gifts and potential that was just waiting to be released. Women who just needed the right steps and directions to celebrate their purpose. With a desire to serve, I naturally launched in to help them feed their souls and their bank accounts. Today, it's my life's work to help women monetize their gifts so they can live the life they deserve and desire.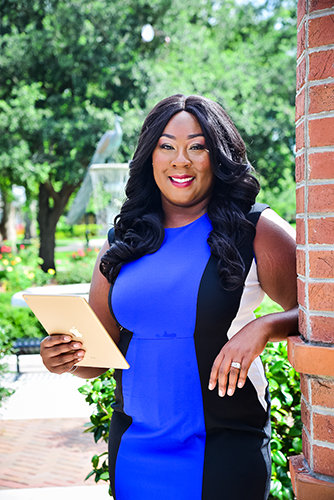 Why are you so passionate about empowering women?
I'm passionate about empowering women because I personal believe that when a woman has a positive relationship with herself, it helps to improve her relationship with money and what she's able to give back to her family, community and ultimate in service to the world through her purpose.
What's something most of the subscribers don't know about you – something fun, witty, out of the box?
Three things you may not know about me are:
I love to knit! I learned while in middle school and use it to mental detox; it helps me protect my peace.
Once while in Mexico on an excursion in a dare I ate a termite. Not bad it actually tastes like peppermint.
Each month, I try to learn something new. Last summer, I learned to swim in my mid 30's.
Retirement: Why Plan Now to Live A Great Live Later?
I think of Luke 6:48, it's like a person building a house by digging deep and laying the foundation on bedrock. When the flood came, the rising water smashed against that house, but the water couldn't shake the house because it was well built. It's important to plan now to live a great live later because when you have your financial house in order through stewardship it easy to make decision from a position of strength later.
What is your favorite quote?
"Turn your wounds into wisdom." – Oprah Winfrey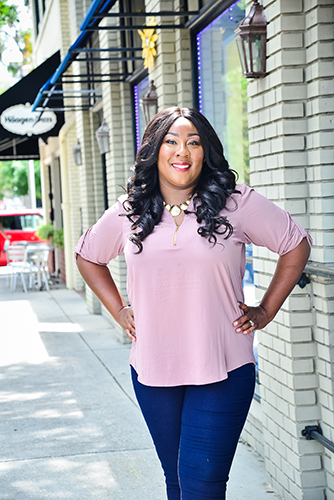 How can people connect with you?
I welcome Sheen readers to connect with me @WealthStylist on Instagram, Facebook, and Twitter, and I encourage everyone to visit The Wealth Stylist website to learn how to give your income a makeover.
What is next for you in 2020?
I believe I was put on this planet to help good-hearted women make good money helping good people without sacrificing what matters most. I'm on a mission to inspire women to not only live better lives, but also leave a legacy and you're invited. Wealth Stylist Co., launched its first signature program, Made To Be Paid™ to help women develop the right strategies, accountability and support to build a purposeful and profitable service based business. Also, an exclusive line of professional and personal development training, consulting, and mentorship programs are in the works to help professional and entrepreneurial millennial women, brands, and leaders realize their full potential.
Contributing Writer – Dr. Cozette M. White, Advisory Accountant and Tax Expert.  Learn more about Dr. Cozette M. White at www.cozettemwhite.com. 
Follow Dr. White – LinkedIn | Instagram | Facebook | YouTube TODAY!
All images courtesy of Natasha Campbell