Summertime's swelter is all about cooling off in the pool or ocean. But, the blue waters can give curly hair the blues!  While we're jumping into the chlorine or salty waves – we also need to jump into a "mane maintenance" routine for our crown of spiral curls.
Miko Branch, CEO of the award-winning curly hair care brand found in mass retailers nationwide – Miss Jessie's – shares three top tips to help curlfriends sparkle during this steaming season.
Detangle curly hair properly.
First things first: always wash out salt water and chlorine chemicals. Use lukewarm water, and focus on cleansing the scalp. Divide your wet hair into small sections using clips. Apply conditioner mid-shaft to soften the knots, and use a wide-tooth comb. Start detangling hair from the bottom (ends/tips) and work your way up the hair shaft to the top (roots/scalp). Rinse in cool water to seal the ends. Patience is key, go slow, be gentle and never pull or tug your hair.
Recommended: Miss Jessie's Super Sweetback Treatment.  This essential softening treatment promotes bouncy and healthy curls, and is full of Shea butter and Centella extract.
Fight the friction.
The more friction in your hair, the more frizzy hair you'll wind up with. So, let's cover the do's and don'ts. The don'ts: using a regular towel on wet hair, rubber bands on ponytails, super tight hairstyles, dry brushing hair, excessive use of heat tools, wigs and hats that rub the hairline. The do's: use a microfiber towel on wet hair, blot excess water out of hair, air dry is the best dry, use a diffuser on the blow dryer set to low, embrace silk/satin pillowcases and hair ties. 
Hydration, hydration, hydration.
Did we mention hydration? Naturally curly hair needs big time moisture. Higher heat + humidity = higher susceptibility to the dreaded frizz. Use summer-friendly styling products (that are created exclusively for textured hair) to add brilliant shine and curl formation. Strong sun rays damage hair strands, so bask in a decadent deep conditioning hair mask every week. Also, hydrated hair starts at the roots – literally! Nourish a dry, flaky and itchy scalp with the power of healthy oils.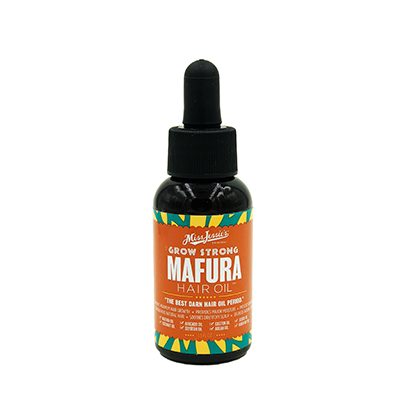 Recommended: Miss Jessie's Grow Strong Mafura Hair Oil. This super hydrating treatment is infused with tons of rich oils: soybean, seed butter, avocado, castor, jojoba seed, argon, sweet almond, Abyssinian and coconut oil.
Miss Jessie's hair care products are loved by Alicia Keys, Lupita Nyongo, Halle Berry, Tanika Ray, Zendaya, Viola Davis, Yara Shahidi, and a host of other celebrities. Curl power! The brand is found nationwide online and in Target, Walgreens, CVS, Walmart and beauty supply stores. Visit the official Miss Jessie's website today!
All images and Content Courtesy of Miss Jessie's