Writer and creator, Ti Nicole is the mastermind behind the popular web series, BLACKBOARD JUNGLE. The series, which gives viewers a look through the eyes of educators will be returning for season 2 so naturally, we had to chat with Ti to discuss all the details. In our exclusive interview with Ti Nicole, we discussed the inspiration behind the show, it's importance and much more.
Tell us about the inspiration to create the web series, BLACKBOARD JUNGLE.
I was inspired to create ​Blackboard Jungle​ because I am literally surrounded by educators. All of my siblings and my husband work in education. Also, I spent some time as a teaching artist. During my time in the school system, I was privy to some conversations and rooms that completely changed my perception about the lives of educators and I wanted to share this with others.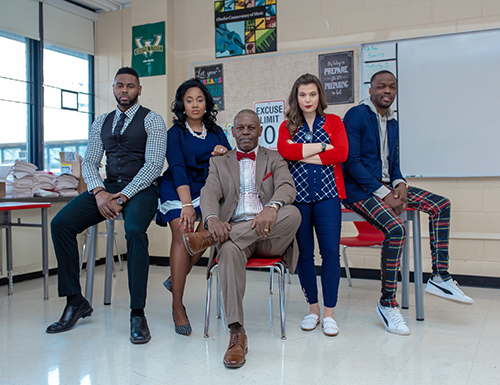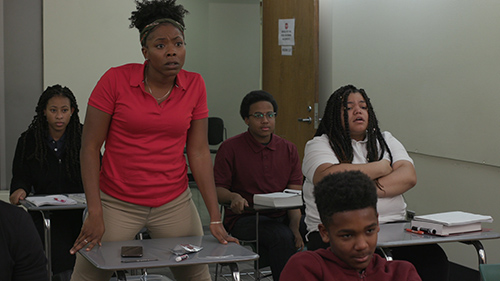 What makes this web series stand out?
Blackboard Jungle ​for a multiplicity of reasons but I think its biggest defining feature is the magnifying glass it puts on the imperfection of humanity. There are no heroes and villains here. Each character is given plenty of opportunities to fail and to save the day.
What inspired you to create OpportuniTi Productions?
I've always known that I wanted to start my own production company. My brother, Vernon and I have been plotting this since we were kids. The push to do it NOW came after I gave birth to my daughter, Zoe-Nicole. It was the first time in years that I was just able to sit at home and be. My creative juices started flowing and we were able to produce our inaugural project, ​PLOW. ​I didn't want my daughter to ever think her arrival stopped Mommy from pursuing her dreams. Everything I do now is with her mind. OpportuniTi Productions allows me to create while still being present during these formative years of her development.
How has quarantine life been for you? What advice would you offer people during this time?
Quarantine life for me has actually been wonderful. I've been blessed to be able to work from home and spend even more time with my daughter. Since I'm no longer commuting to an office I also have more time to work on developing some projects that were previously shelved. My advice to people during this time is to be kind to yourself and others. We are all experiencing a new normal and kindness will take us a long way.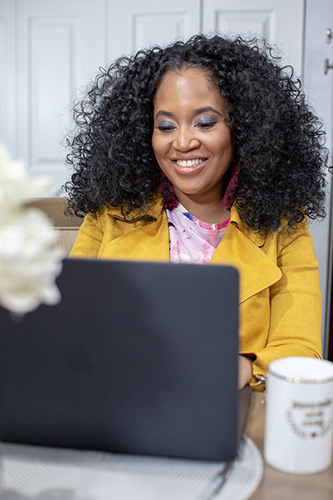 What are you currently working on and what can we expect to see from you in the future?
I'm currently working on writing season 2 of ​Blackboard Jungle ​and next month we begin production on a proof of concept short for the company's first feature film. In the future, you can expect to see me creating opportunities for other creatives to produce their own content.
For more on Ti Nicole, follow her on Instagram today!
All images by Al Hardy and Mamadou Sewa Bah