When co-founders, Tony Dennis and Tony Rey joined forces, the rest was pretty much history. After the two collaborated in order to release an affordable, luxury bag brand – the dynamic duo's pieces have been showcased around the entire world! Ever since the brand broke ground in 2016, the two have only been able to go up. We caught up with the two founders to discuss the inspiration to create Tote&Carry, their favorite pieces, and much more!
Tell us about the idea to create Tote&Carry.
Tony R: Stitch was already working on custom bags for different high-profile clientele, Tony Rey wanted to expand his creations into a better price point. The mission was for everyone to have a special luxury bag that was affordable.
Tony D: Tony Rey visited Atlanta on business to discuss a possible hat venture after visiting my shop, "Stitches", in downtown Atlanta where I designed and altered clothing. Tony Rey saw my bags and noticed my talent as a designer and asked me if anyone was working with me to produce my bags.  I told him "no" and then he (Tony Rey) offered to help me develop and produce my bag line, which is how the brand Tote&Carry was formed.
What are both of your favorite pieces from the line?
Tony R: My favorite pieces are the gold patent bag, the wildlife collection (sold out from an exclusive run from 2018), also what's coming for fall this year 2020, the tiger bag, pony fur, and chinchilla bag which is coming soon.
Tony D: I would have to say the Apollo bag set is one of my favorite pieces, which was also my first collection with Tote&Carry. However, I also have other favorite pieces that have not been displayed to the public yet.
Where do you all find your inspirations for each bag?
Tony R: Stitch is the main mastermind behind the designs, his influence I believe comes from years of experience and working in the field of fashion.
A lot of what inspires us does have direct correlation to our lifestyles. We dress to impress, and we look fly. The drip, you either know it or you don't.
Tony D: This is a good question because I try not to follow trends or other designers. I just start drawing, creating, designing, and molding bags. It just comes naturally. My team is also a great support factor in helping me with development. Yet, they have not said that they do not like any of my designs.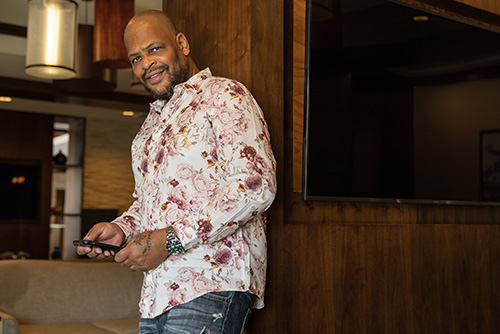 Why do you believe it is so important to support miniority-owned companies, especially right now during a global pandemic?
Tony D: Due to the racial tension in America over the last 400 years and now the year is 2020, Minorities are still fighting for change and quality. Things have not changed, but I can say I see more minority business owners and leaders in these days which I am proud to be a part of. Also, my family, friends and supporters need to see people of color in leadership roles.
Tony R: Minority-owned entrepreneurs, we've always been more of the underdog in this corporate industry. Most people succeed from their heritage, resources, and certain connections they had with so. We started Tote&Carry with extremely limited resources, all of it was self-funded. We built all our connections from ground up, from the suppliers, to our team.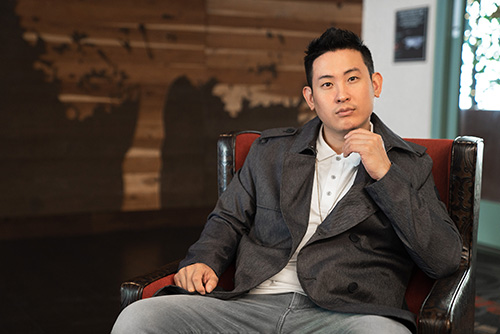 What can we expect from the brand in the future?
Tony R: The brand will be expanding its name into more verticals in the travel industry, also diversifying our products, adding more accessories to the line. Also, we will be combining fashion, music, and culture onto one centralized platform.
Tony D: More new styles, more pop-up events, and community activities. Also, you'll see more of us working directly with other minority-owned organizations to show them that they can have their own business/brand as well.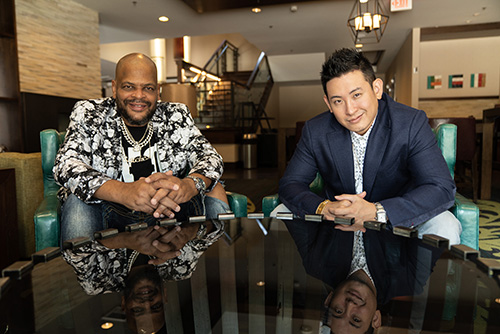 For more on Tote&Carry, visit the official website now.
Follow the brand on Facebook, Instagram, & Twitter today.
All images by Mike LE