The true story of the BMF is so crazy you'd swear it was a well-written TV show.
So it makes a lot of sense that the highlights and lowlights of this Detroit-based criminal enterprise which operated around the country for more than 20 years is going to be made into a series on Starz this fall.
Not a lot of details have been released about this program, but what has already come out sounds exciting. The first season premieres Sept. 26, and includes a lineup of big names such as La La Anthony, Kash Doll, Eminem and more. Even Snoop Dogg has a recurring role as the crime family's spiritual advisor, and 50 Cent serves as the show's executive producer.
Longtime TV action/drama watchers will also enjoy seeing Tyshon Freeman with a role in this highly-anticipated series.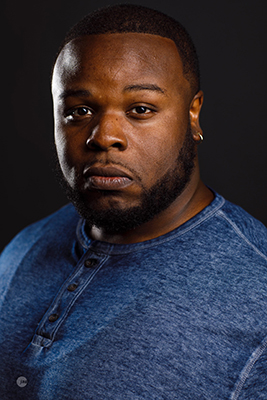 Tyshon Freeman has been acting professionally since 2015 and has made appearances in all sorts of TV programs, including "The Walking Dead" and "Sleepy Hollow." He was a regular cast member in "The Quad" and "The Gifted," as well as on "FBI: Most Wanted" and the first season of "Atlanta."
He also has credits behind the camera as a producer and a director, including directing and producing an enjoyable comedy short called "The Cuddlers LLC" about entrepreneurs who try to offer the world the services of professional cuddling.
The native of Paterson, N.J., started taking acting seriously around age 15. Prior to this, his goal was to pilot jets for the Air Force, but today credits being creative in the arts with "changing that trajectory" away from flying planes in combat.
Tyshon Freeman says he has been inspired by people like Spike Lee and Robert Townsend. Both are Black film pioneers who acted, directed, produced and more.
He takes acting seriously, and tries to do a lot of research into every character he's playing, whether they're make-believe or based on real people, like much of the cast in "Big Mafia Family," where many of the principals are still around, and some are still behind bars.
Tyshon Freeman likes to perform a lot of relaxation exercises to get into a role, which he said greatly helps him do what's needed emotionally.
Now that shows are in production again, he's excited to see what roles come up. Audiences can look for him in a variety of TV movies and shorts that are in post-production. He said the COVID pandemic and lockdowns made it challenging for his industry, since finding roles has to do so much with networking and showbiz connections. Plus, simple interactions with others are harder with masks, shields or other protection barriers.
To keep up with Tyshon Freeman, follow him on Instagram.
All images by Tyshon Freeman