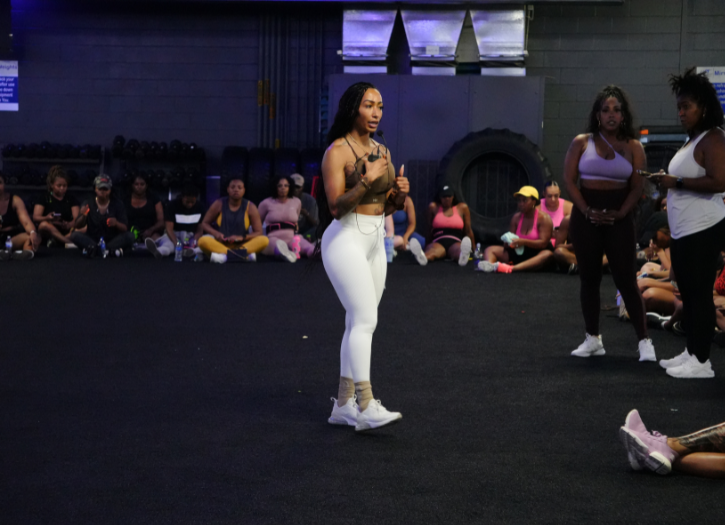 Physical wellness and mental healthcare are the epitome of the priorities at The Loft, Yep?! 
Every year, Atlanta's recently renovated and upgraded, Black Power Couple Owned, Premier Athletic Facility—The Loft, hosts a private Men and Women's Mental Health Check-In. The Loft CEO's— Jason and Halani Lobdell allowed Sheen Magazine the privilege of being on the Scene for the Women's edition—an intimate and safe sister circle. During this open forum, Women shared their fears, desires, traumas, and lacks on various familiar topics such as—but not limited to marriage, work, life, children, and daddy issues. 
CEO of clothing brand Body NV and Retired Fire Department Battalion Chief—Halani Lobdell hosted the full house of checked-in Ladies with a complimentary The Loft style sweat session, complete with a live DJ and a cold-pressed concoction from Perfect Pear—the athletic facilities in-house smoothie and juice bar. Led by Lifestyle Architect, Chonta Clemons and licensed therapist—Jami Miles Haynes, together, the trio of Black Women created space for grace in exposure.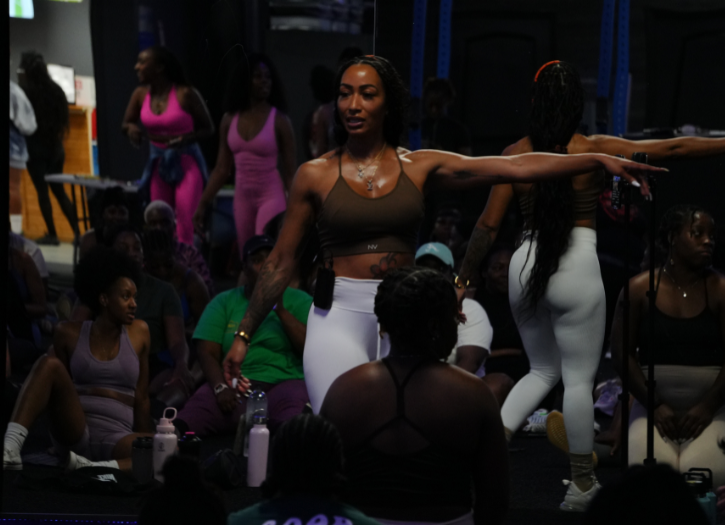 A few affirmations from the conversation consisted of: "Stop being so mean to yourself," – Halani. "Take what you do well and multiply that," – Chonta. 
"Feel how you feel so you can heal it," – Jami. 
Daddy issues resurfaced for a Goddess, who explained after all these years, she may finally be ok with the fact that, although she forgives him—she doesn't have room for her father in her life due to the realization that he will never change. 
One Empress shared that her mother talked down on her with such severity that she would hear her mother's voice criticizing her when she wasn't even there. The woman shared a story of a history of trauma surrounding her appearance that so moved Mrs. Lobdell, that she offered complimentary training sessions to the woman. 
Another Queen had the mothers, sisters, daughters, nieces, grandmothers, and aunties in an uproar when she concluded her story with this message, "As far as the image in the mirror, baby? You better squint until you see it!" 
One might ask, why go to an open forum to discuss things affecting your mental health? Mental Health Care is not linear and should be free from boxes. Mental Healthcare looks like long conversations with a certified person in an office, mental health care looks like shooting it out at the range, mental health care looks like yoni steams and halotherapy, mental healthcare looks like being in the gym and sweating it out. An open forum for mental health, such as The Loft's, could be a person's one safe therapy session a year to where they feel free to let it all in front of strangers as a form of a blind release and go. Whatever it is—do something.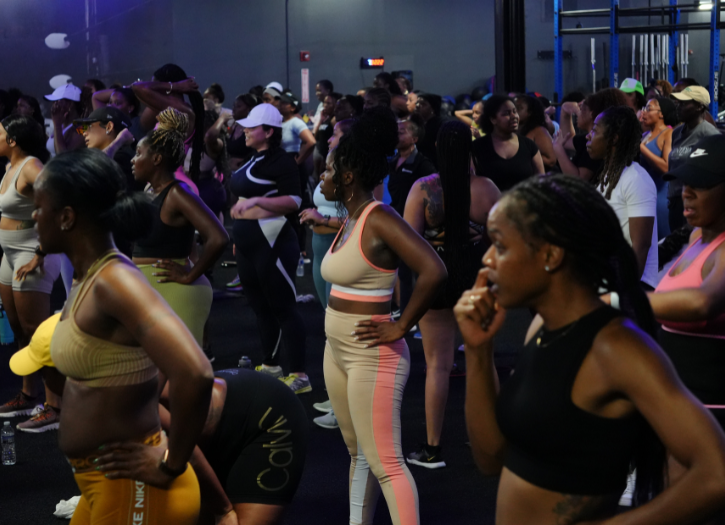 Happy Mental Health Awareness Month! Celebrate doing therapeutic things for your mind, body, and spirit. 
Stay tapped in on IG with @mrs2weeksout, @chontaclemons, and @jamichmiles.  
For the latest in Body NV Apparel, go to @thebodynv and for The Lofts hours of operations, membership info, and class schedules, head over to @theloftatlanta on social media.
Videography and photography by @jamallrashad