After his successful spaceflight aboard Blue Origin, Michael Strahan has officially been designated as an astronaut, but a year before the "Good Morning America" host ascended into space, his name had already taken the journey. Willie Robinson, a co-founder of the Robinson Family Aerospace Mission, submitted Strahan's name to be placed aboard NASA's Perseverance Rover.
Strahan is one of many renowned personalities whose name has been stored and archived in Robinson's depository of names. Robinson, along with his wife, Adriana, and daughter, Victoria, are the creators and curators of the world's first and largest archive of African American names to be submitted and stored on multiple space exploration missions.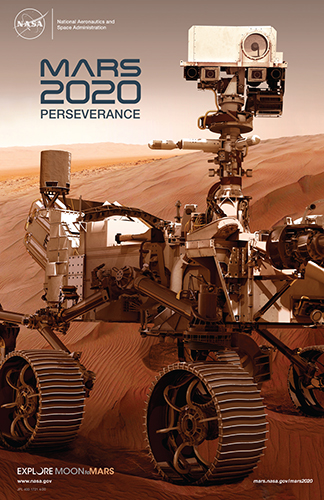 In 2007, NASA and The Planetary Society provided an opportunity for the public to add their names to an archival disk onboard NASA's Phoenix Mars Lander mission. This outreach initiative allowed the Robinsons, who are members of The Planetary Society, to submit the names of prominent Black and African American figures aboard the Martian mission. Since then, the Robinsons have submitted and created multiple archives aboard international missions, including, but not limited to, NASA's InSight Mars Lander, Curiosity Rover, Lunar Reconnaissance Orbiter and Japan Aerospace Exploration Agency's Akatsuki.
Each name submitted has been assigned an official certificate or boarding pass that confirmed the name's successful submission aboard the mission. The Robinsons have archived each certificate and boarding pass with the goal of sharing them with the public and formally presenting them to the recipients.
The family has been able to make several presentations to those whose names are part of their depository, which includes Sy Smith, Mary J. Blige, Venus Williams, Erykah Badu, Sinbad, Dick Gregory, Wyclef Jean and Melba Moore.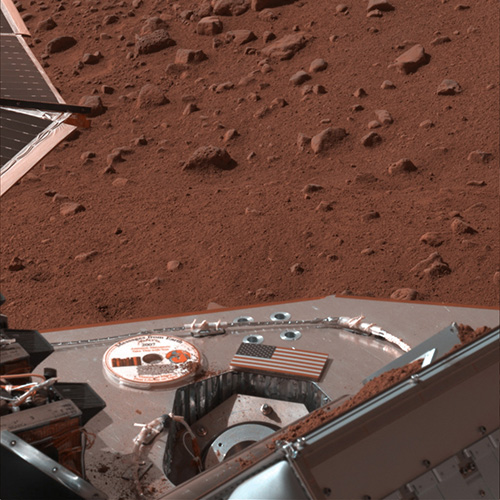 For more information on the Robinsons, please click here.
All images provided by the Robinson Family