ZuZu's Lip Balm aspires to instill, innovate, and inspire young girls to be Girl Bosses with their own businesses and their own money, emerging as successful entrepreneurs. Do you want to know the best part? They're never too young to start. Young Zuri Eze, now seven years old, began ZuZu's Lip Balm at just four years old, along with her mother and MomPreneur, Diamonnique Ashley.
Since its conception on June 24, 2017, ZuZu's Lip Balm has impacted little girls in an incredibly positive way. Not only did it create a line for young ladies to support and purchase, but it also gave them the opportunity to become independent sales representatives. It became a way for young girls to become entrepreneurs and teach them at a young age what it means to own a business. ZuZu's Lip Balm provided an innovative way to help them expand their minds about finances at an early age, teaching them to budget, save, and manage their money both personally and within the business.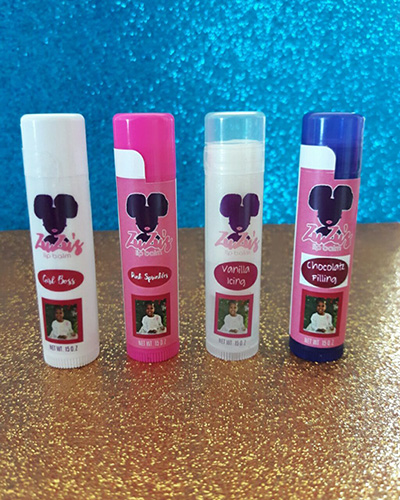 It means a lot to this dynamic Mother-Daughter Duo that the KiddiePreneurs understand that they can produce their own income without relying on a regular nine-to-five job when they become adults. Through their Girl Boss mentoring program, they teach the youth things about money and finances that they would not necessarily be taught in school. Their minds are already shifting and being molded to take advantage of business opportunities that will secure them for the future and continue to find ways to generate revenue for themselves.
Being a part of the Girl Boss program empowers young girls with the confidence they need to thrive in their entrepreneurial realm and life. It encompasses self-worth, respect for themselves and others, and limitless achievable goals. If you're a girl ready to take on the world and are interested in becoming a part of the ZuZu's Lip Balm family, where you can grow with a purpose, this is the place to be! Join Zuri Eze!
For more on ZuZus Lip Balm, click here.
Follow them on Facebook and Instagram.
This feature was submitted by LaVeta Cameron
LaVeta Cameron is a mother of two, an actress in the Philadelphia area, and a full-time entrepreneur. She has been acting for many years and decided to encompass all of her gifts – acting, martial arts, and administrative organization into her brand and that's how LaVeta Cameron Inc was birthed. Ms. Cameron went to school for all three areas of expertise, and has attained a Bachelor of Arts Degree in Theater, a 5th Degree Black Belt in Martial Arts, and is a Master of Business Administration in Management.
Storms of Defense is her Martial Arts/Self-Defense school in which she also has Workout/Fitness classes. She has been training since she was 11 years old under her father and uncle at Black Lion Fighting Systems/The Combative Way of Learning Int. She is passionate about people, especially women and children, knowing how to protect themselves by studying and practicing different defensive and offensive techniques.
SASSinize ~ Simply Administrative Strategic Solutions is Ms. Cameron's administrative business in which she assists other entrepreneurs behind the scenes with administrative organization and efficiency. This helps them focus on their actual business and relieves some of their stress knowing that their work is in capable hands. 
To learn more about LaVeta Cameron:
IG: @SASSinize
FB: @SASSinize Simply Administrative Strategic Solutions